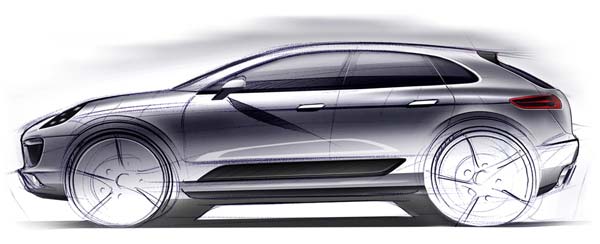 Forget about the Cajun. Porsche has revealed that its new entry in the sport-utility-vehicle segment will bear the name Macan.
"The Macan combines all sports car characteristics with the benefits of an SUV and is a genuine Porsche," said Bernhard Maier, Porsche board member for sales and marketing.
Does the name sit well with you? Well, for Porsche, it obviously does. Although if it's being tagged as the Baby Cayenne, Cajun would seem to better suit the new SUV.
"The name of a new Porsche has to fit with the brand, sound good in very many languages and dialects, and evoke positive association," Maier added.
Porsche said it got the Macan's name from the Indonesian word for tiger. We can hardly wait to hear it roar, but we'll have to. After all, the Porsche Macan--the fifth model in the German carmaker's lineup--won't come off production lines in Liepzig until 2013. In the meantime, check out the SUV's teaser below.
If you're viewing this on a mobile device and can't see the video, please click here.
Continue reading below ↓
Recommended Videos