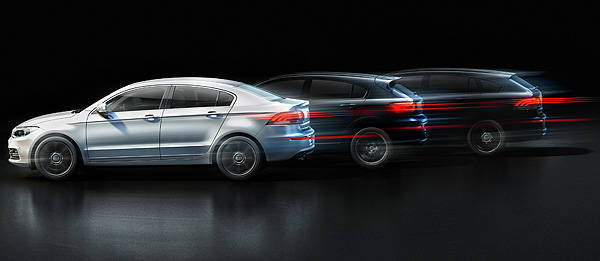 It looks like Qoros is one ambitious Chinese car brand. After revealing that it will publicly debut its first production model, the GQ3, at the Geneva Motor Show in March, it has now announced that it will also put on display two concept models at the show.
Known as the Cross Hybrid Concept and Estate Concept, the two cars will reportedly preview Qoros's future designs and technologies, and "signal the brand's commitment to creating a range of attractive, modern models for discerning customers in Europe and China."
According to Qoros, the Cross Hybrid Concept features an innovative hybrid drive system with an intelligent control software ensuring a seamless transition between petrol-engined front-wheel-drive, electric-motor rear-wheel-drive, and all-wheel-drive modes employing both power units together.
Meanwhile, the Estate Concept boasts generous and versatile interior space, thanks to its high number of alternative seating and luggage storage options. Numerous storage compartments and accessories further optimize the cabin's functionality for both everyday trips and long-distance travel.
Like the GQ3, the two concepts were developed under the direction of Qoros's executive design director, Gert Volker Hildebrand, who previously ran the Mini design team.
Continue reading below ↓
Recommended Videos