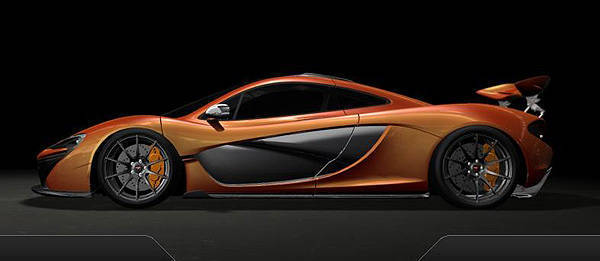 McLaren Automotive has revealed that the production-ready McLaren P1 is ready to make its bow at the 2013 Geneva Motor Show, five months after the car first appeared at the 2012 Paris Motor Show.
Though McLaren has yet to give out details about the P1's drivetrain, the British performance carmaker will, for the first time, show off the car's interior.
Based on the teaser images provided by McLaren, the P1 sports a race-inspired digital dash readout that relays vital performance-oriented information when the car is in "Race" mode.
Upon selecting Race mode, the P1's large double-element adjustable rear wing extends, with the wing's pitch altering into an optimal aerodynamic position.
Inside, the screen in front of the driver has a bank of lights across the top, which acts as a shift indicator like in a Formula 1 car, illuminating first in green, followed by red and finally blue.
According to McLaren, it will release more information about the P1 as its launch at the Geneva Motor Show draws closer. In the meantime, check out the video below, which shows just how the P1's digital dash readout works.
If you're viewing this on a mobile device and can't see the video, please click here.