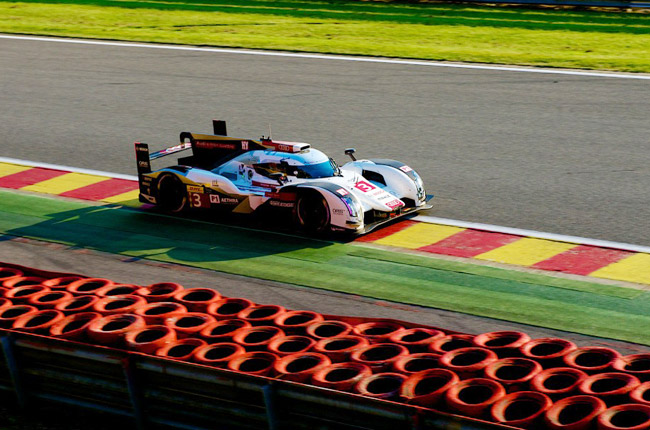 Racing fans place watching a live Formula 1 race high on their bucket list. As the pinnacle of motorsports, F1 offers a fantastic chance to watch the best cars and drivers duking it out on world-famous circuits. However, it is not the only worldwide racing series that is worth watching.
Last month, I had the opportunity to watch the FIA World Endurance Championship (WEC) 6 Hours of Spa-Francorchamps in Spa, Belgium, and I can now say that I have never experienced anything quite like it.
The FIA WEC is an endurance racing series that started in 2012 and marks its third season this year. Raced worldwide on circuits such as Silverstone, Spa-Francorchamps, Fuji Speedway and others, the most famous race of the season and one that almost all of you have heard of is the 24 Hours of Le Mans, which is the next race on the calendar--this weekend, in fact (June 14 to 15).
ADVERTISEMENT - CONTINUE READING BELOW ↓
The series is open to Le Mans Prototypes and Grand Tourer-style racing cars from manufacturers like Toyota, Audi, Porsche, Aston Martin, Ferrari and many more. A true test of teamwork and reliability, the cars run flat-out over a period of six hours (or 24 hours in the case of Le Mans) with three drivers per car who take turns during pit stops.
I would like to share with you below my 12 reasons (in no particular order) as to why endurance racing deserves a spot on your bucket list alongside--or even above--Formula 1:
1. It's cheaper. How many times have you grumbled over the cost of watching a Formula 1 race live? The cost can be prohibitive, a good example being the Singapore GP where tickets cost anywhere from US$258 to US$1,288 (P11,400 to P57,000). How much cheaper is a World Endurance race to watch then? My ticket--the only ticket on offer--cost me 28 euros (P1,725). It was a two-day pass allowing me to experience: free practice session, qualifying session, pitwalk, autograph session, and race proper. The ticket also included access to the two other events running that weekend--the Porsche GT3 Cup and the Trofeo Maserati.
ADVERTISEMENT - CONTINUE READING BELOW ↓
Recommended Videos
2. The Prototype class (LMP1) cars are very fast. With the new F1 regulations this year introducing 1.6-liter, 600hp turbocharged engines, this may be the first year in which LMP1 cars are significantly more powerful than your average F1 car. For example, Toyota Hybrid Racing's TS040, which won in Silverstone and Spa-Francorchamps, has a power output of just over 1,000hp from its 3.7-liter V8 hybrid system. Let's compare qualifying lap times of both F1 and LMP1 cars: 2013 F1 pole position (Spa-Francorchamps), 2 minutes and 01.012 seconds (Lewis Hamilton, Mercedes); 2014 LMP1 pole position (Spa-Francorchamps), 2 minutes and 01.198 seconds (Marc Lieb and Neel Jani, Porsche). That means that the LMP1 cars are now lapping very close to the times of F1 cars. And instead of racing for just two hours as F1 cars do, LMP1 cars have to run at the limit for six to 24 hours, all without skipping a beat.
ADVERTISEMENT - CONTINUE READING BELOW ↓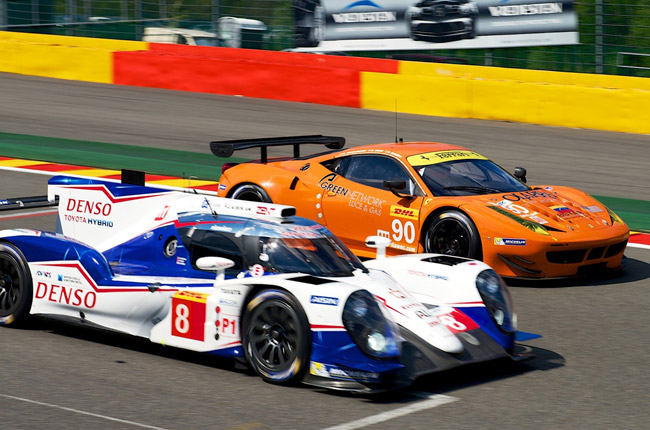 3. WEC cars are better-looking. Now this is completely a subjective assessment, but in my eyes WEC race cars look absolutely stunning, especially considering the anteater-nose plague that F1 cars seem to be suffering from this year.
4. WEC cars are better-sounding. No doubt about this, especially taking into account all the complaints F1 has received this season regarding engine sound quality. Whether it is the high-pitched scream of Rebellion Racing's Toyota R-ONE with its high-revving 3.4-liter V8, or the spaceship-like whine of the Audi R18 E-Tron Quattro with its 3.7-liter V6 turbodiesel, or the baritone bark of the Aston Martin Vantage GTE with its snarling and angry 4.5-liter V8, there is a sound that will satisfy any petrolhead's ears. Check out this short video I took:
ADVERTISEMENT - CONTINUE READING BELOW ↓
5. There's more fan access. Your ticket lets you watch the race from any point on the track as long as you're willing to walk there. But don't worry: You always have a couple of hours to find the perfect vantage point to watch the race from.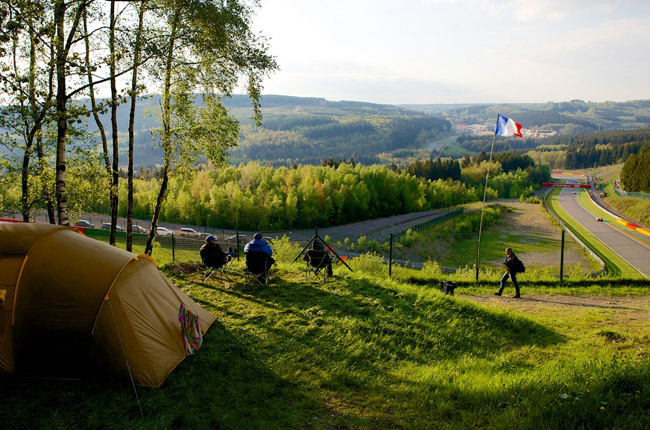 6. The drivers are more approachable. Since there are less spectators, the drivers are more than willing to sign a few autographs or pose for a few selfies. If you find yourself a bit shy, you can also get a souvenir from the autograph session right before the race.
ADVERTISEMENT - CONTINUE READING BELOW ↓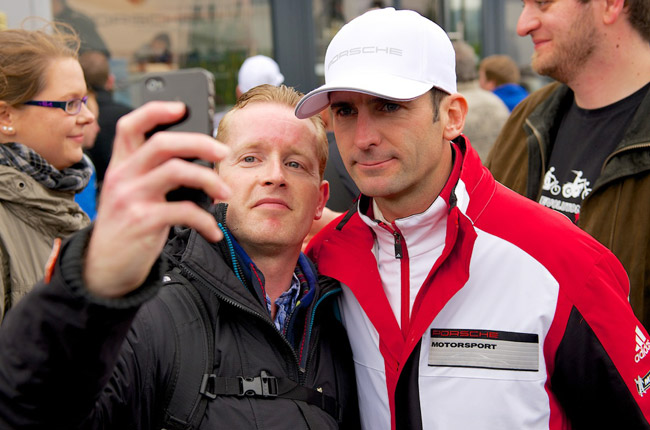 7. Pitwalk session lets you see the cars up close. Included in the program is an hour and a half for fans to see the pit garages and the cars up close and personal. It's an intimate look at the teams and the cars that are about to race.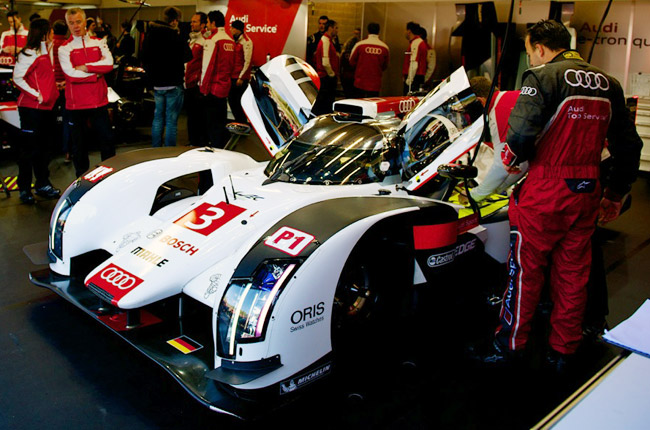 ADVERTISEMENT - CONTINUE READING BELOW ↓
8. There's more overtaking. The 31 cars are divided into five classes: Le Mans Prototype 1-H (Toyota, Audi, Porsche) for factory prototype teams running hybrid powertrains; Le Mans Prototype 1-L (Rebellion) for privateer prototype teams running non-hybrid powertrains; Le Mans Prototype 2 (KCMG, SMP, G-Drive) for privateer prototype teams with production-based engines; Le Mans GTE Pro (Ferrari 458 Italia GT2, Porsche 911 RSR, Aston Martin Vantage GTE) for racing versions of stock cars with professional drivers; and Le Mans GTE Am (Ferrari 458 Italia GT2, Porsche 911 RSR, Aston Martin Vantage GTE) for racing versions of stock cars with amateur drivers. This diverse mix of cars all run on the track at the same time. LMP1 cars constantly overtake GTE cars that are going much slower than they are. This makes overtaking an essential part of team strategy with most drivers timing it so that the slower cars can hold up rival teams in their class.
ADVERTISEMENT - CONTINUE READING BELOW ↓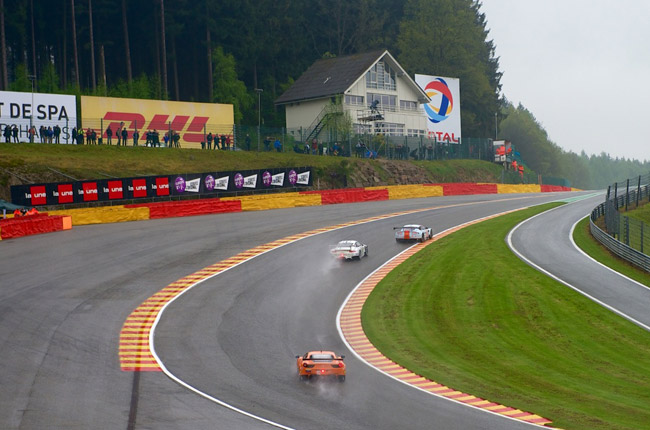 9. It's more relaxing to watch. Since races are not sprints, the atmosphere at an endurance race is more relaxed. You will see families having picnics and fans drinking beer and soaking up the sights and sounds from a well-chosen vantage point.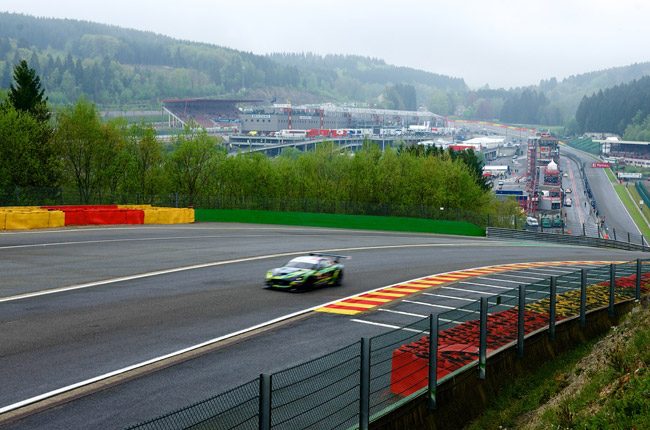 ADVERTISEMENT - CONTINUE READING BELOW ↓
10. Mistakes can be pretty costly but not necessarily race-ending. With six hours of racing and three drivers per car, endurance racing requires teamwork more than any other motorsport discipline. From the driving to the pit stops, everyone on the team should work harmoniously so that mistakes are minimized. There's nothing worse than destroying your car before your teammates have even had a chance to run a single lap. The endurance format does come with an upside though: Unlike in F1 wherein a single mistake can cost you everything, in endurance racing a team can recover from a minor mistake. After all, all you need is a particularly inspired drive over the next few hours to make up for the slight error.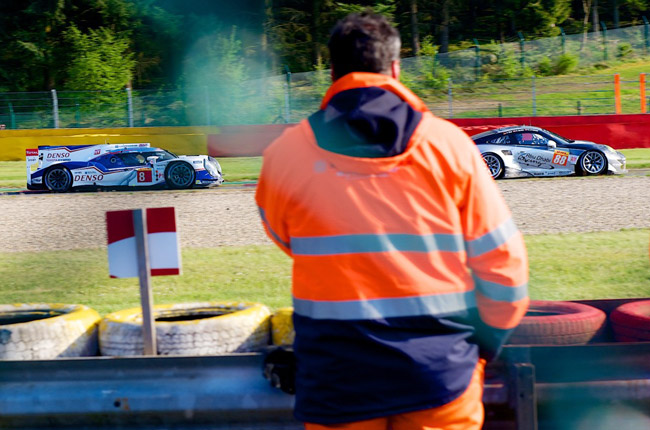 ADVERTISEMENT - CONTINUE READING BELOW ↓
11. There are a lot of familiar names. With drivers like Mark Webber, Sebastian Buemi, Kazuki Nakajima, Lucas Di Grassi, Nick Heidfeld and Bruno Senna joining the WEC, there is no shortage of talent on the grid.
12. There's real technology that makes its way into production cars. All the manufacturers participating in WEC have committed to using the lessons learned in endurance racing to make better, more powerful and more efficient road cars. This can be seen in cars like the Toyota Yaris Hybrid-R (a 420hp all-wheel-drive concept hatchback) and the new Porsche 918 Spyder. Who knows? The next car you buy may just have something taken straight out of an endurance prototype car.
ADVERTISEMENT - CONTINUE READING BELOW ↓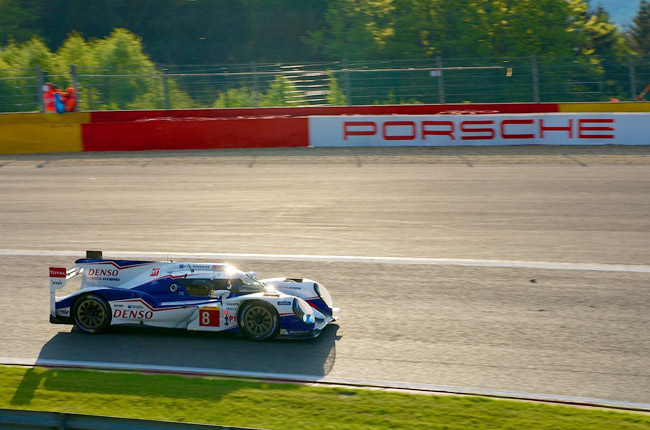 Want to learn more about the World Endurance Championship? You can download the free FIA WEC app for both iOS and Android devices, for starters. With live timing, news, team standings and general information, it's the easiest way to keep track of the happenings in the world of endurance racing.
ADVERTISEMENT - CONTINUE READING BELOW ↓
Photos by Carlo Chungunco