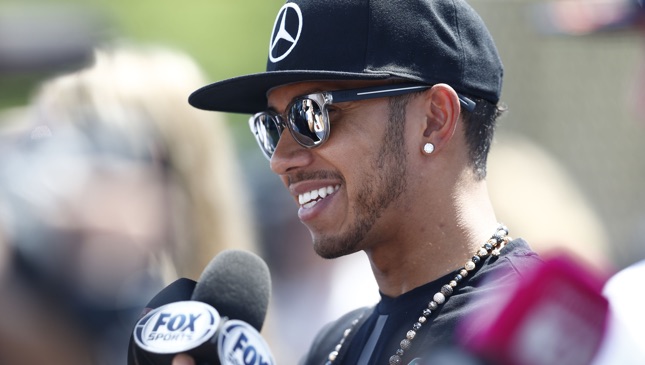 Silverstone Circuit is not only the so-called home of British motorsport, but also one of the longest-existing venues on the Formula 1 calendar. Though there had been events dubbed the 'British Grand Prix' (held in Brooklands) before the series was even established, the 1950 British GP at Silverstone ultimately lays claim to being the first race of the inaugural F1 season.
This year's race marks the 49th time the British GP takes place here. Given the historical significance of the event and the circuit, let's take a look at some milestones achieved in--and by--Silverstone:
1. The former Royal Air Force bomber station was made the permanent home of the British GP only in 1987; before that, it had shared hosting duties with Aintree (until 1962) and Brands Hatch (1986). Donington Park did host that now-infamous wet race won by Ayrton Senna in 1993 (considered one of his best wins), but the event was billed as the European GP.
2. As with most tracks, Silverstone has been reconfigured over the years, with the most recent layout changes taking place in 2010 (introduction of the 'Arena' section) and 2011 (relocation of main straight). But one constant thing about it is that all straights and corners have names: International Pits Straight, Abbey, Farm, Village, The Loop, Aintree, Wellington Straight, Brooklands, Luffield, Woodcote, National Pits Straight, Copse, Maggotts, Becketts, Chapel, Hangar Straight, Stowe, Vale and Club.
Continue reading below ↓
Recommended Videos
3. British racing legend Jim Clark shares the record of most British GP trophies with Frenchman Alain Prost--they have five each. Nigel Mansell, another home hero, trails them with four wins.
That said, it took a while before the Brits could start winning on home soil; Argentines and Italians driving Italian machinery kept beating them to it the first few years. Finally, Stirling Moss triumphed in Aintree with Mercedes in 1955, and Peter Collins was first to take the checkered flag in his Ferrari in 1958.
As for constructor wins, the Italians are still up there with 15, but McLaren is close behind with 14. Two other British teams follow: Williams with 10 and Lotus with 8.
4. The period from 1991 to 2000 was particularly good for British drivers, who won six British GPs out of 10: Nigel Mansell in 1991 and 1992, Damon Hill in 1994, Johnny Herbert in 1995, and David Coulthard in 1999 and 2000. In three of the four other years a Brit didn't win the race, the winning constructor was Williams (1993, 1996 and 1997). The only exception was in 1998, when Michael Schumacher took victory for Ferrari.
5. After Coulthard's win in 2000, however, UK had to wait until 2008 for the next one, courtesy of Lewis Hamilton and McLaren--and after that, it was another longish drought before Hamilton won again in 2014. With two victories each, he and Fernando Alonso are the most successful active drivers in Silverstone.
At a glance: British Grand Prix
Circuit: Silverstone Circuit
Lap distance: 5.891km
Number of laps: 52
Dry-tire allocation: hard (prime), medium (option)
Qualifying: July 4 (Saturday), 8pm
Race: July 5 (Sunday), 8pm
*Schedules are in Philippine time
Photo from Mercedes AMG Petronas