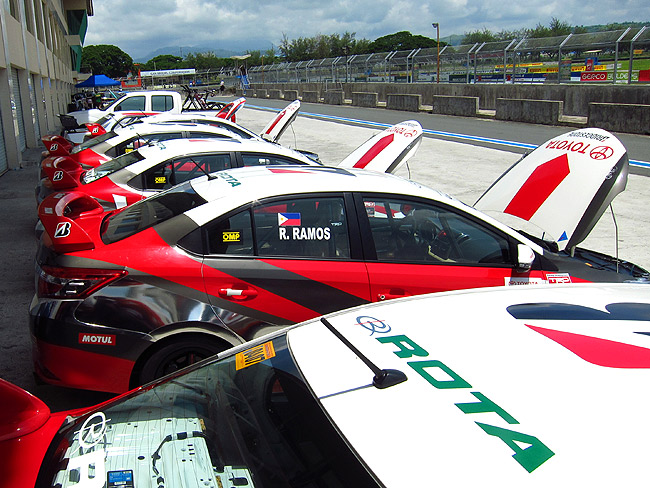 Believe me, the sound of Toyota Vios race cars lapping the Clark International Speedway with their throttles wide open and TRD exhausts at full wail is quite addicting. Even if you aren't a fan of motorsports, you will get hooked after experiencing this assault on your senses.
The second round of the Vios Cup is happening on July 26, and a lot goes on during the lead-up to the race. We've been visiting the track regularly during practice days, and it is a hive of activity.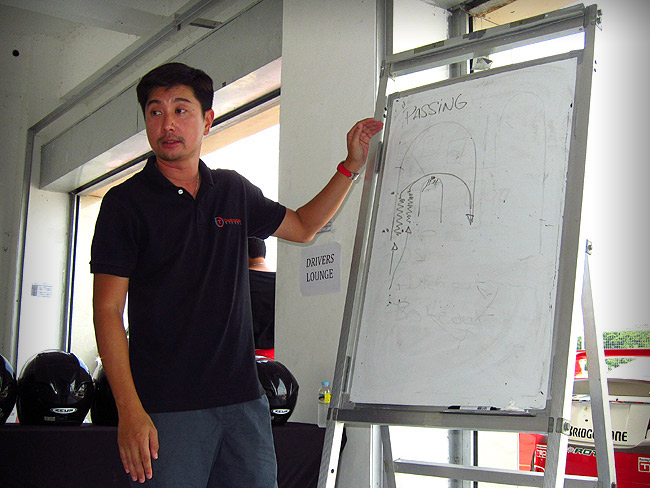 Here is the usual scene: JP Tuason is busy facilitating Toyota Racing School classes in the paddock. These classes serve a dual purpose: (1) Introduce the newcomers of the Vios Cup series to the fine art of racing; and (2) get those who are on the fence to take the plunge and buy the Vios Cup package. We've experienced these sessions ourselves, and needless to say, we're hooked. The lectures are very brief, and most of the time is spent behind the wheel of the Vios Cup cars on the racetrack. It's pretty solid.
Continue reading below ↓
Recommended Videos
The basics--like maximizing the braking potential of a race car, and tackling a timed slalom--are taught in the Level 1 class. The more intensive Level 2 class--where downshifting, heel-and-toe braking, overtaking, grid starts, full-track lap sessions, and overall safety are taught--is even more of a blast.
But it isn't all about track sessions and cars. The people who are racing make up a big part of this close-knit community.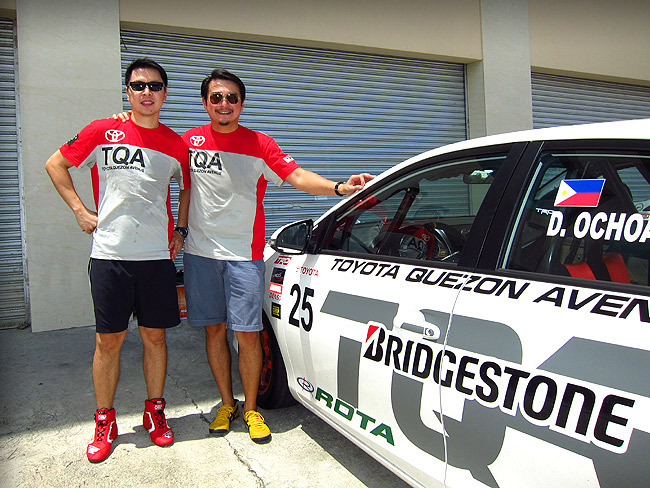 Allan Uy and Dominic Ochoa, currently second and fifth respectively in the overall standings, hang out in the pit lane, and we get to chat with them about what makes the Vios Cup so unique.
"It is the most affordable and most fun race series that you can join right now," says Allan. "In other series, you are only racing against four or five cars, but here the grid is 30 cars."
"Sometimes it is all about the money in racing," adds Dominic. "But here, you use the same tires, the same fuel. The engines are the same, the transmissions are the same, and they are both sealed. It is more about seat time and how much you practice. And the media mileage is pretty good. In other races, you spend so much to win a championship, but nobody knows what happened and nobody knows you!"
Both drivers agree that it is a very competitive grid.
"The key is consistency," they share. "One mistake and you lose time. Their advice for those who want to give this a try is to sign up with the Toyota Racing School while slots are still available.
"Instructors are very good at teaching beginners, and students are supplied with very good equipment," remarks Allan. "And if you try it and like it, then that's good."
We chance upon Boy Nolasco, who is proudly one of the most senior members on the grid, as his team preps the car for a practice session.
"I asked my friends in the industry how we could join," he recalls. "The next thing was to convince my wife if I could buy the car. I gave her the choice between me returning to nightlife, or buying the race car!" he laughs. "Gago daw talaga ako, my wife said."
For Boy, this is a return to motorsports. He used to compete a long time ago.
"I've missed it, and the next best thing to loving cars is probably the Vios Cup," he professes. "Don't think twice if you are interested. If you can afford it, just do it. It's better than facing road rage on the streets."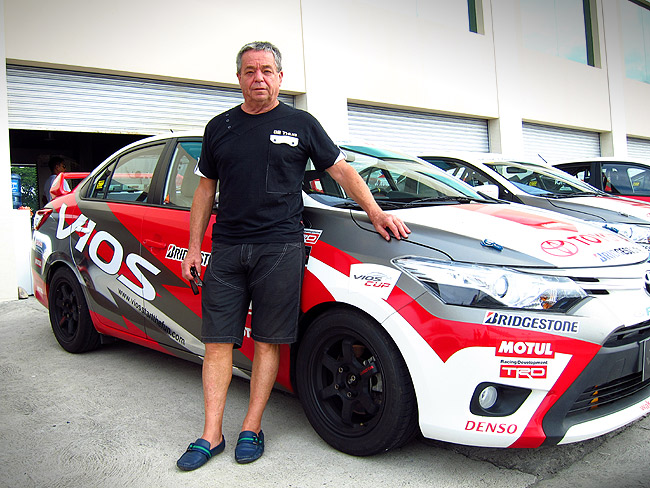 We also meet expat Steve Bicknell in the morning Level 1 class, and we chat about how he races vintage cars back home. He is still unsure about whether to buy the Vios Cup package. When we bump into him again in the afternoon, he says he has made a decision. He is the newest addition to the grid.
"I think today was the defining point for me," he says. "The car is fantastic for a one-make series, and Toyota sells more of this model than any other car in the country. I found the car a delight. It is very well prepared, so whoever is responsible did a very good job. It is close racing. Same horsepower. Same tires. Same everything. And there are so many good Filipino drivers."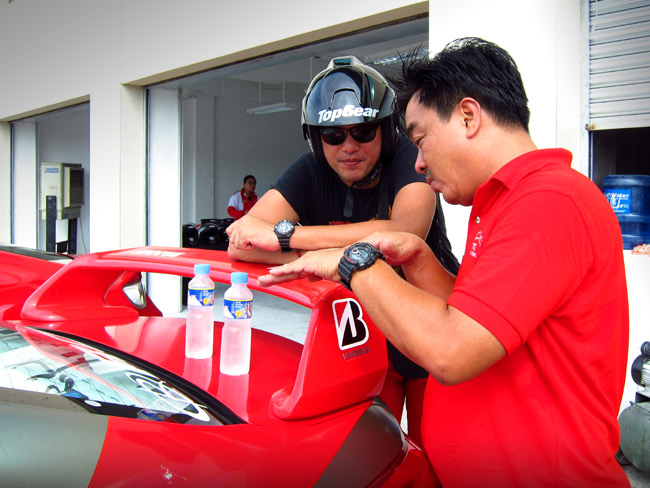 Of course, a big part of an event is the crew behind the scenes. Dollan Briones is our instructor, and his tips are invaluable. For newbies, having proper guidance is so important. Racing is a dangerous sport, so you have to arm yourself with knowledge to make sure you aren't a danger to yourself and to others.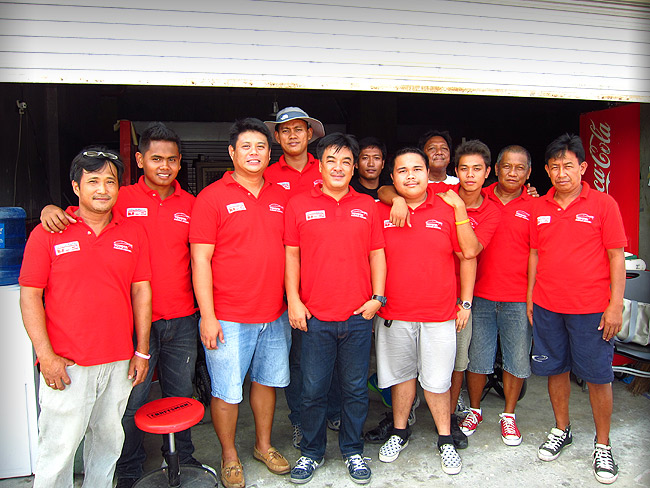 Of course, let's not forget the event crew that makes sure everyone is buckled in tightly. These guys are a huge part of why the Vios Cup races run smoothly.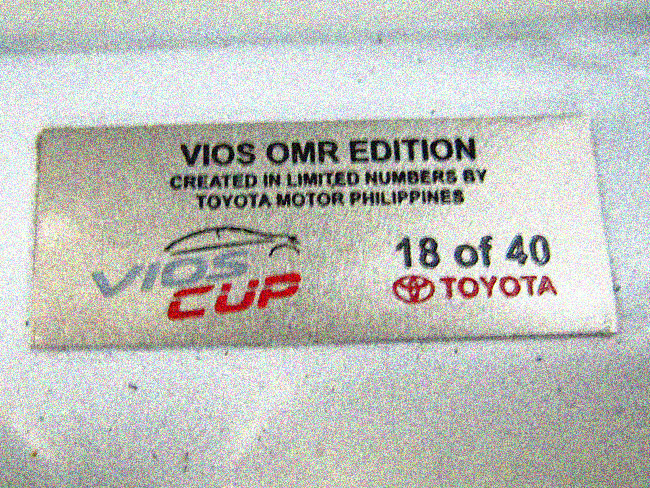 As you can see, the Vios Cup car is a very limited-production run. Boy Nolasco is very happy to show off his car's plaque, mounted between the front seats. He says that his Vios is a keeper. It should be. Don't you guys want in on this?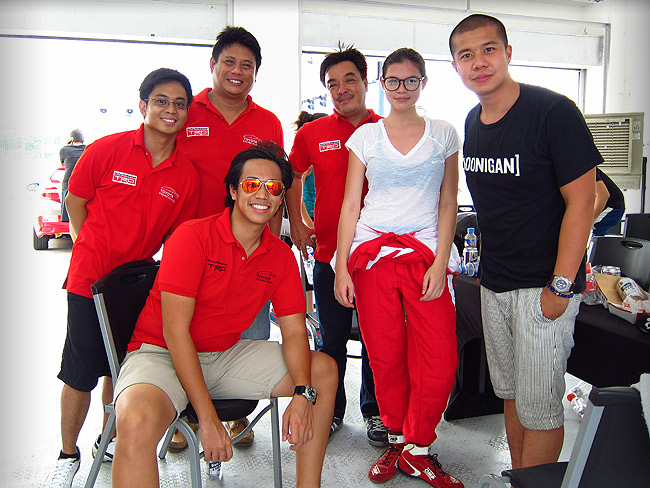 Oh, and you also get to hang out with celebrity Rhian Ramos.
Read about the mechanics of the Vios Cup. If you want to get your race on, well, you had better hurry because slots are limited.
Catch Round 2 of the Vios Cup at the Clark International Speedway on July 26. Gates open at 10am, and admission is free. Below is the schedule of activities for the second leg.
Photos by Paulo Rafael Subido