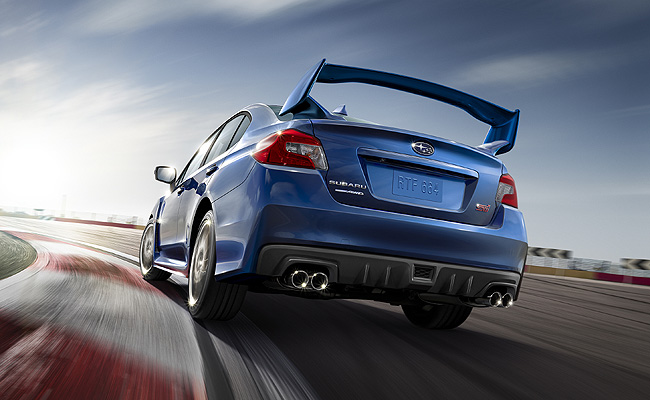 If there's one driver whose opinion is really valued by Subaru, it's four-time World Rally Champion Tommi Makinen, who drove for the Japanese carmaker in the 2002 and 2003 WRC seasons before he retired from the sport. He didn't stay out of the driver's seat for long, though, as he periodically does promotional work for Subaru, the latest of which is the video below in which he shakes down a Canadian-spec all-new WRX STI for Subaru Canada.
Unfortunately, we don't see Makinen driving the car through a forest rally stage or a snow-covered tundra. Instead, he flogs the WRX STI at the Buttonwillow Raceway in California.
During the course of his test drive, Makinen is effusive with his praise for the car, saying that he can feel the wheels through his fingers and that it's a car he'd like to have.
"You cannot do any mistakes with this car," the WRC champion added. "They have done incredible work. Always going a step forward, and this is very, very nice to see from the previous model up to this [new one]."
Watch the video to see Makinen's run in the all-new Subaru WRX STI.
If you're viewing this on a mobile device and can't see the video, please click here.
Continue reading below ↓
Recommended Videos