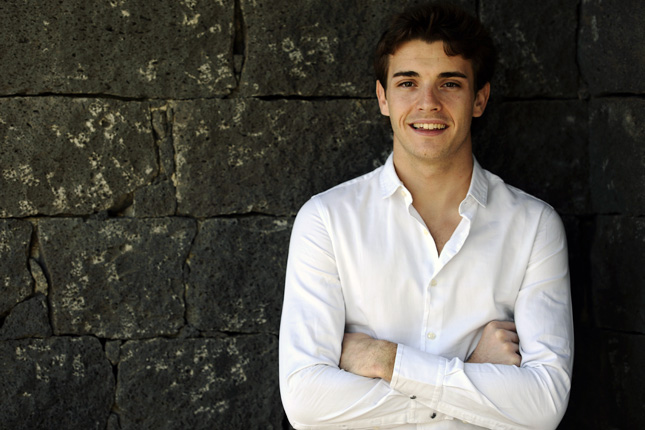 By now, it has been widely reported that Jules Bianchi, who had been severely injured at the 2014 Japanese Grand Prix in October, passed away on July 17th after being in a coma for nine months. The former driver for the Marussia team (now Manor F1) would have turned 26 on August 3rd.
Bianchi was the grandson and grandnephew of champion racers, and immediately made a good impression when he moved from karting to formula racing in 2007. The Frenchman was linked to a Ferrari F1 seat just two years later--this was in 2009, when Felipe Massa had to sit out the remainder of the season after his accident at the Hungarian GP. While the Ferrari rumors came to nothing, Bianchi did test for the Italian squad at the end of that year, and was signed up for the Ferrari Driver Academy development program.
He continued honing his skills in feeder series over the next three years. In GP2, he finished third overall in 2010 and 2011; when he switched to Formula Renault 3.5 in 2012, he finished second. He was on standby, too, as the F1 test and reserve driver of Ferrari in 2011, and of Force India (on loan) in 2012.
Bianchi's break into the big league then came with Marussia in 2013. His biggest achievement was a 13th-place finish at the Malaysian GP--which ensured that Marussia placed 10th out of 11 teams that season. F1 prize money is doled out based on team standings, so Marussia earned more money thanks to Bianchi' accomplishment.
ADVERTISEMENT - CONTINUE READING BELOW ↓
He did one better the next year, also with Marussia, by actually finishing in the points--a spectacular result for a backmarker driver. Granted, he benefitted from all the chaos at the 2014 Monaco GP to finish eighth and eventually be classified ninth (after a post-race penalty was applied), but racing is all about skill and luck.
More important, during an in-season test for Ferrari around this time last year, he set faster lap times in Silverstone than what Kimi Raikkonen had managed during the British GP. It was then that rumors of a Ferrari seat for Bianchi resurfaced. Amid talks of Alonso's departure from the team, he was one of the prime candidates to replace the Spaniard.
"Of course I feel ready," he said when asked to comment on the speculation. "I have been working on that since I joined the [Ferrari Driver] Academy in 2009. Now I have done nearly two seasons in F1. I have good experience and feel ready for that. It looks like the logical step for me if something happens. At the moment, both [Alonso and Sebastian Vettel] have a contract, but if there is an opportunity, it will be good for me and I feel good."
That was on the Thursday before the fateful Japanese GP. Two days later, Vettel announced his departure from Red Bull, and it was a near certainty that he was headed for Ferrari. Another day later, Bianchi crashed into the recovery vehicle that was moving the stricken Force India of Adrian Sutil.
In decades to come, perhaps Bianchi would be primarily remembered as the first F1 driver to die from injuries sustained in a grand prix since Ayrton Senna in 1994. But that would be unfair to the memory of a man who had lived his life in pursuit of his dream, and was on course to making it happen when this tragic event occurred. He made a strong impression over his short life and career, and deserves to be remembered as a racer who truly had the potential to become a champion.
Photos from Ferrari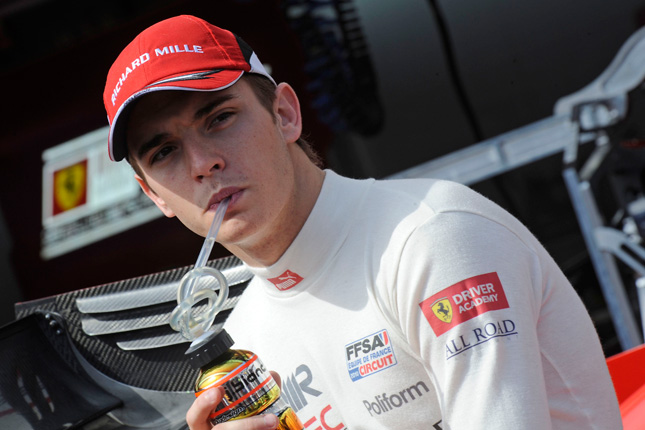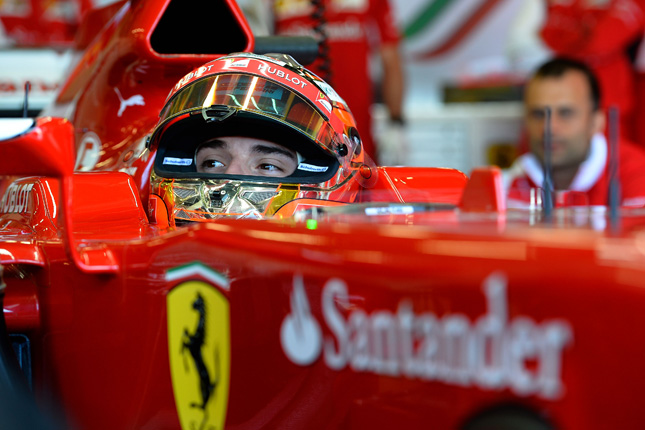 ADVERTISEMENT - CONTINUE READING BELOW ↓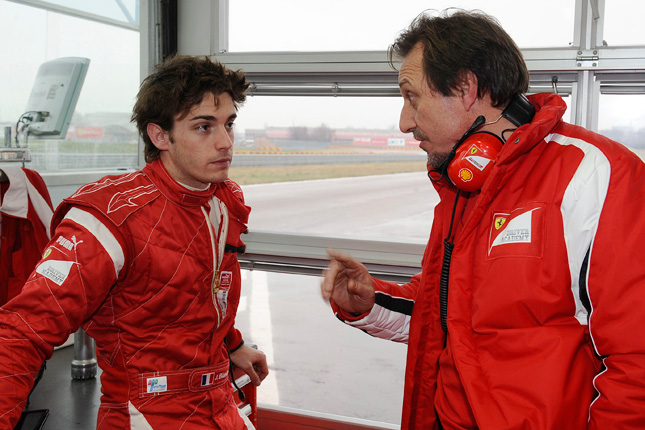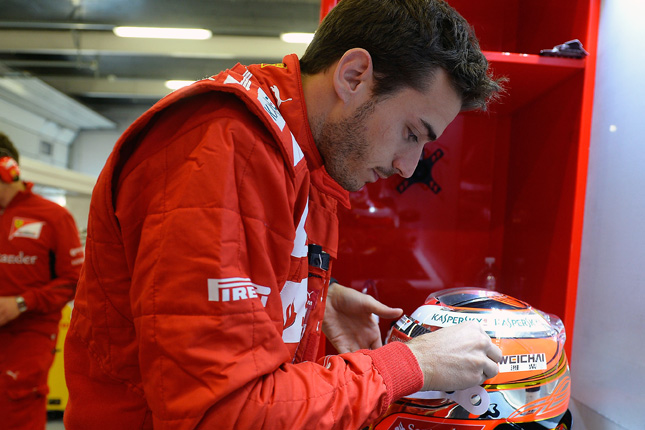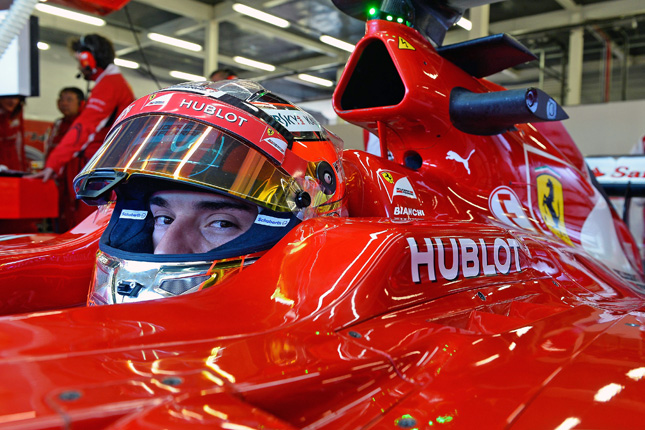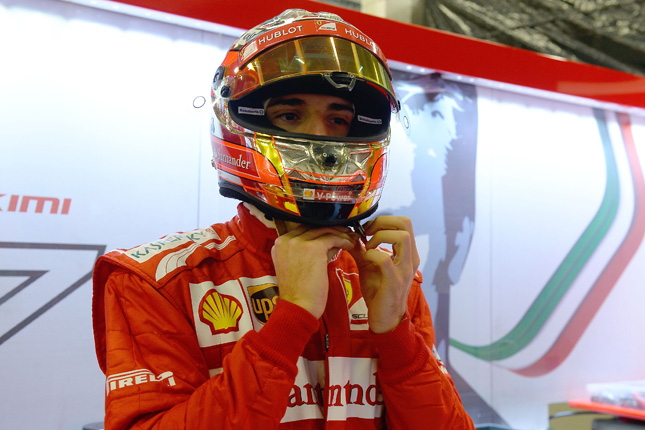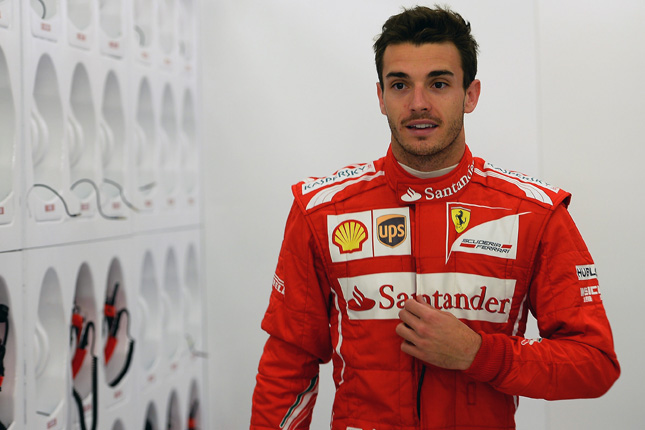 ADVERTISEMENT - CONTINUE READING BELOW ↓