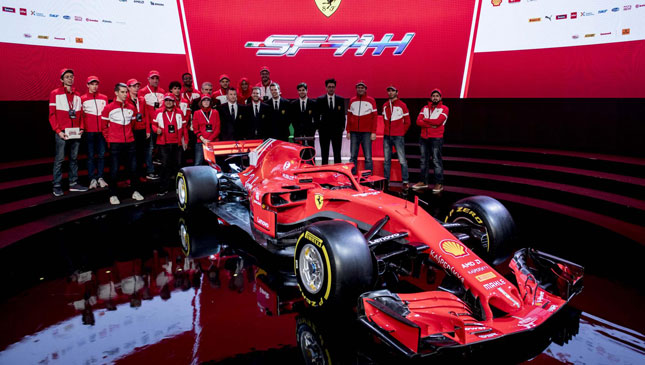 Scuderia Ferrari SF71H
Meet your 2018 F1 title challenger from Ferrari: the SF71H. The 64th Ferrari F1 single-seater shares much with last year's car, but Ferrari says (vaguely) it has "changed the wheelbase slightly" and "revised the side dimensions along with the cooling system." Best get your tape measure ready then.
The car weighs 733kg--the 2018 rulebook minimum--and is powered by Ferrari's own 1.6-liter turbocharged V6 hybrid power unit. Four-time world champion Sebastian Vettel and 2007 world champ Kimi Raikkonen are your drivers, Tifosi.
What do we think of the halo in red, then?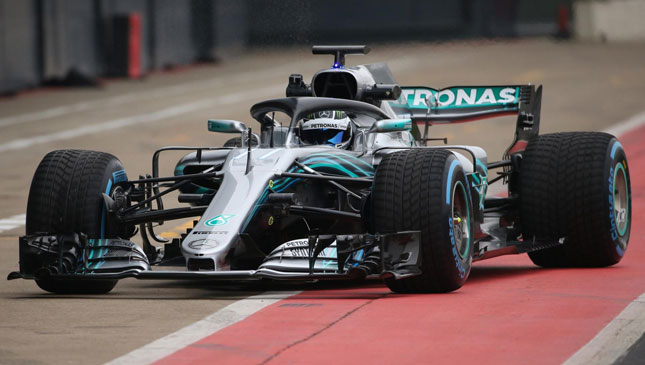 Continue reading below ↓
Recommended Videos
Mercedes-AMG F1 W09 EQ Power+
A big Silverstone shakedown for 2018's big F1 car: the one everyone has to beat. EQ Power+ refers to Merc's ongoing hybrid model strategy, and we're told that over 7,000 'drawn parts' have been built, and more than 40,000 components have been through "non-destructive testing inspection." Yikes.
The new car shares much with last year's 'diva' (though boss Toto Wolff admitted he liked some of the traits of last year's car, unsurprisingly), with a similar design philosophy. As ever, the halo, and the banning of both the monkey seat and high T-wings being the most significant changes.
There's a slightly increased rake over 2017's car, though it shares the same wheelbase length.
Because of the decrease in engines for this season--just three engines per driver--Merc has gone to work on lifting the reliability and durability of the V6. They've changed the packaging, and worked on "combustion efficiency and hardware friction."
Drivers, as if you need reminding, are reigning--now four-time--world champ Lewis Hamilton, and Valtteri Bottas. Reserve drivers are George Russell and Pascal Wehrlein.
NOTE: This article first appeared on TopGear.com. Minor edits have been made.