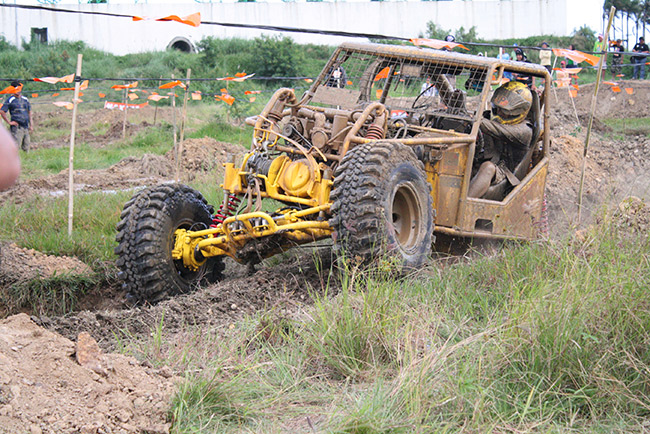 The National Association of Filipino Off-Roaders, together with North Trend Marketing, the official distributor of Maxxis tires in the Philippines, successfully staged the first leg of the Maxxis 4x4 Cup Extreme Off-Road Challenge in Cebu City last weekend.
The first leg saw 26 participants descend on the Queen City of the South, coming from as far north as Pampanga to as far south as Davao. In addition, the field counted four Driver of the Year winners, including last season's overall champion, Edison Dungca. Dungca also led the team that fielded the most number of participants (nine), the Kapampangan Racing Team.
For Saturday's race, the teams--each composed of a driver and two crew personnel who handled the navigation and winching duties--had to tackle two different tracks, with only a single run through each one. The tracks presented numerous challenges from pits that were deep enough to bury a car, to banked corners that were inundated with water. However, only 20 participants were needed to run in Sunday's race so the slowest three of the 26 runners to finish both tracks were eliminated along with the three who didn't finish the race at all.
Sunday's race combined sections of both tracks, making it even more challenging for the drivers since their run would now be tighter, particularly in the sections that joined the two tracks together.
Continue reading below ↓
Recommended Videos
After the dust had settled, Dungca stamped his bid to defend his title by finishing all three races with the fastest overall time of 11 minutes, 38.44 seconds--over a minute ahead of 2010 and 2012 Driver of the Year Red Diwa. Completing the podium was Jodax Daquil at 14 minutes and 25.04 seconds.
The second leg of the Maxxis 4x4 Cup Extreme Off-Road Challenge will take place on March 8-9 in Koronadal City in South Cotobato.