On Father's Day weekend, eight humongous trucks will entertain the Philippine crowd at the Mall of Asia Arena for Monster Jam. Last year's event had six of these 1,500hp trucks competing and performing exhibitions. This year, spectators will be treated to gravity-defying performances by eight trucks on June 18 and 19.
Meet Captain's Curse, Dragon, Grave Digger, Max-D, Monster Mutt Dalmatian, Scooby Doo, Team Hot Wheels Firestorm, and Alien Invasion.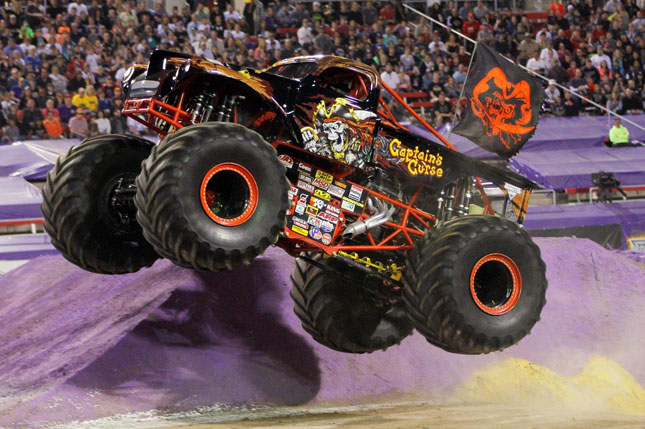 Captain's Curse. Behind the wheel of this truck is Alex Blackwell, who is no stranger to motorsports. He was a motocross rider for 16 years. In 2005, he started competing in Monster Jam. Two years later, he and Captain's Curse became a tandem, and were crowned 2007 Monster Jam World Finals Freestyle Champion.
Continue reading below ↓
Recommended Videos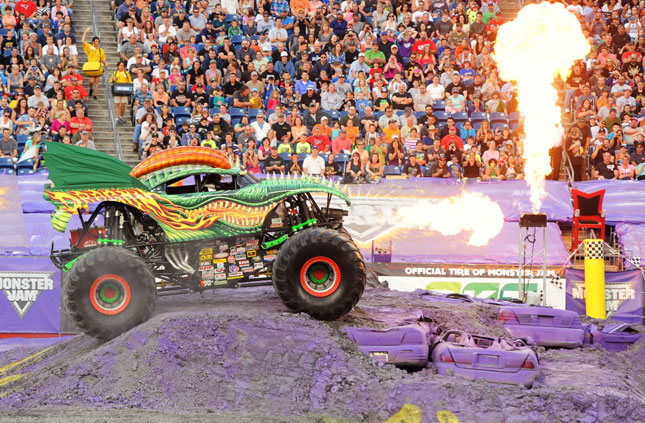 Dragon. A second-timer in Manila, Dragon is set to leave scorched soil as it tries to nab Monster Jam victory. Its green body and scales give this truck the unmistakable identity of the mythical creature.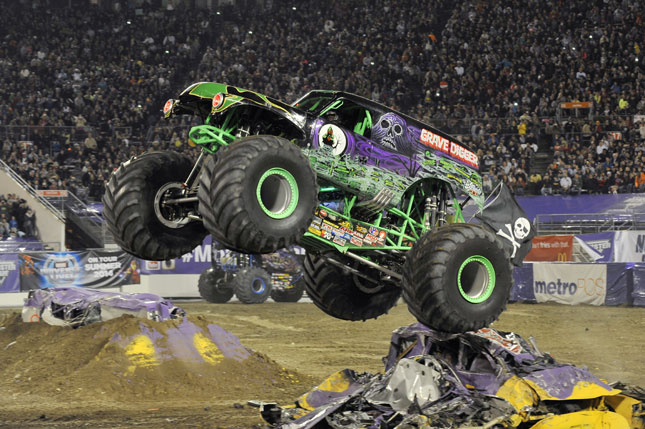 Grave Digger. Another second-timer in Manila, this truck was originally built out of an old 1957 Chevy Panel Wagon and other parts that Dennis Anderson found in junkyards. The Grave Digger team is composed of Adam and Dennis Anderson, Carl Van Horn, Charlie Pauken, Jon Zimmer, Pablo Huffaker, Randy Brown, Morgan Kane and Cole Venard.
Max-D. Maximum Destruction is also returning to Manila with Neil Elliott as driver. Known for his remarkable freestyle performance, Elliott has been invited to compete at the Monster Jam World Finals. Like his wife Candice Jolly, who drives Monster Mutt Dalmation, he's also into racing go-karts and demolition derby events.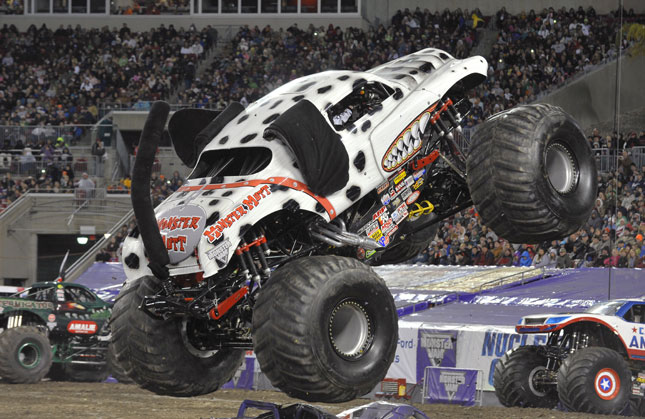 Monster Mutt Dalmatian. Sporting floppy ears, a tongue and a wagging tail, this is one truck you'd want to pet. It belongs to a family of Monster Mutt trucks. The other canines are the original brown Monster Mutt, Monster Mutt Rottweiler and Monster Mutt Junkyard Dog. Monster Mutt Dalmatian has two lovely drivers, Candice Jolly and Cynthia Gauthier.
Scooby Doo. First joining Monster Jam in 2013, this truck resembles the popular Great Dane owned by Norville "Shaggy" Rogers. This year, Scoob will be in Manila to compete, be the "top dog" and entertain Filipino fans.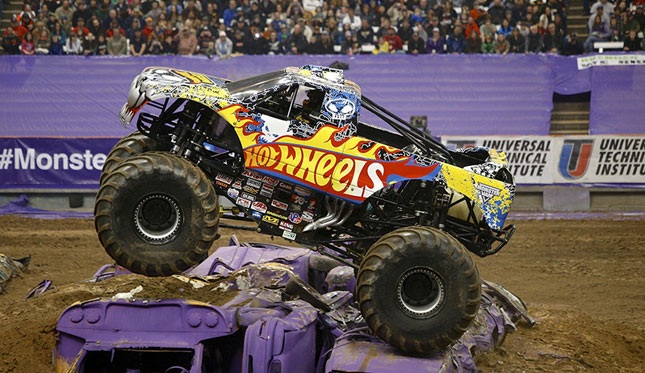 Team Hot Wheels Firestorm. Hot Wheels and Monster Jam are no stranger to each other. Mattel's Hot Wheels Monster Jam die-cast toys were a hit, and the Triple Blast Arena was a popular item. In 2012, Firestorm Monster Jam truck made its debut. Made of carbon fiber, Kevlar and E-glass, this truck's body weighs half of a normal one made of fiberglass.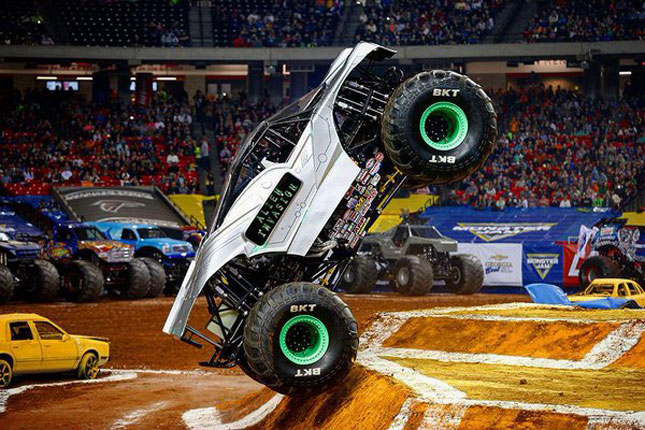 Alien Invasion. A first-timer in Manila, this is a futuristic truck with a body modified from fellow Monster Jam truck Iron Man. Will this five-ton beast--with its out-of-this-world design--beat the other trucks on the make-shift track?