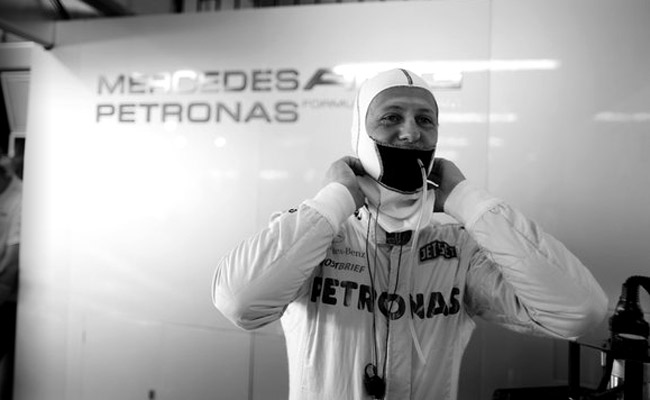 Some three and a half months after the skiing accident that caused him severe head injuries, Michael Schumacher remains in a medically induced coma from which doctors have been slowly rousing him since the end of January.
A number of neurology experts and medical professionals--who, it must be noted, are not privy to the particulars of Schumacher's condition--have warned that such a long period of unconsciousness could have lasting negative effects even if a patient were to wake up. But the seven-time Formula 1 champion's family members have reiterated their trust in the team of doctors working on this case, and their belief that Schumacher will be able to overcome his injuries.
"We are and remain confident that Michael will pull through and will wake up," said Sabine Kehm, Schumacher's manager, in the latest official statement. "There are sometimes small encouraging signs, but we also know that this is the time to be very patient. Michael has suffered severe injuries. It is hard to comprehend that Michael, who overcame a lot of precarious situations, has been hurt so terribly in such a banal situation. It was clear from the start that this will be a long and hard fight for Michael. We are taking on this fight together with the team of doctors, whom we fully trust. The length of the process is not the important part for us."
Continue reading below ↓
Recommended Videos
Kehm added: "It is heartwarming to see how much sympathy his family is shown, and I can say that the family is extremely grateful for it. However, it should not be forgotten that Michael's family is dealing with an extremely intimate and fragile situation. And I would like to remind all of us that Michael has always actively kept his family out of the public eye and consequently protected their private lives. We try to channel all the energies we have toward Michael, and we firmly believe that this will help him. And we believe he will also win this fight."
Photo from Mercedes AMG Petronas