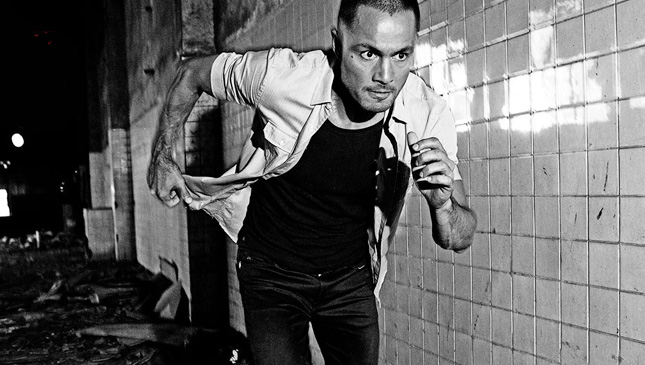 An independent film producer by the name of Anna Bautista Linatoc got in touch with us to inform us that her outfit, ABL Company, is making a movie based on the life of slain Filipino race car driver Enzo Pastor, who was shot to death in Quezon City last year while he was transporting a car to Clark International Speedway.
According to Linatoc, filming is scheduled to commence in July, with the movie premiere set for October.
Linatoc told TopGear.com.ph that due to the ongoing criminal investigation, the movie will not be able to use real-life, specific names. Instead, the plot will be based on the love triangle that is being eyed as the motivation for Pastor's murder. Playing the character based on Pastor is Derek Ramsay, Linatoc said, with the character based on Pastor's wife, Dalia Guerrero, to be played by Jodi Sta. Maria. Playing the character based on the alleged mastermind, Sandy de Guzman, is Zanjoe Marudo.
We contacted a member of the Pastor family to confirm whether there was any truth to the report, and the family member admitted that such a film is indeed in the works. The family member also confirmed Ramsay and Sta. Maria as the actors picked to play the lead roles, although the person expressed some surprise when told about Marudo. "We thought the character based on Sandy would be played by Dennis Trillo," the family member told us.
Continue reading below ↓
Recommended Videos
"Our lawyers will review the script," the Pastor family member added. "We specifically told the director that we want Enzo's life to be honored--that when his children watch the movie one day, they will feel proud of their father."
Linatoc also sent us a copy of the working storyline for the movie, which has a working title of Crime Of Passion. We immediately let Linatoc know that we found the title tacky--it actually reminded us of a Carlo J. Caparas flick. Thereupon she assured us it was merely a temporary title.
"I'm looking at The Race Driver for an alternative title," she shared. "I'm also considering The Race or The Haste."
In the storyline that we received, the name of the lead character based on Pastor is "Paco de Villa."
In approaching the role of a race car driver, Ramsay will no doubt benefit from his experience competing in the current season of the Toyota Vios Cup.
Here's hoping the final product will be something worth going to the movie theater for.
Photo from Men's Health Philippines