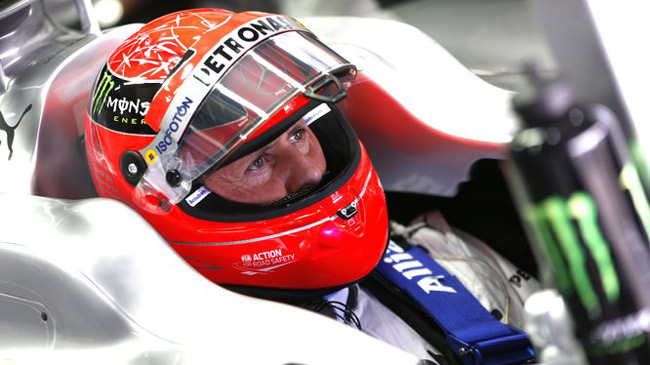 Nearly six months after his skiing accident in the French Alps, seven-time Formula 1 champion Michael Schumacher is now "out of coma," according to BBC News. The news organization also reports that the retired German race car driver was discharged from Grenoble University Hospital in France, and is now recovering at an undisclosed location.
On December 29, 2013, Schumacher suffered "serious brain trauma" despite wearing a helmet when he hit his head on a rock while skiing with his son. He was in a coma when he was rushed to the hospital. His accident required "neurosurgical intervention." Schumacher was placed in a medically induced coma and underwent two brain surgeries.
Toward the end of January, it was announced that Schumacher was slowly being brought out of coma. In February, the probe into his skiing incident concluded that no criminal wrongdoing was involved.
Continue reading below ↓
Recommended Videos