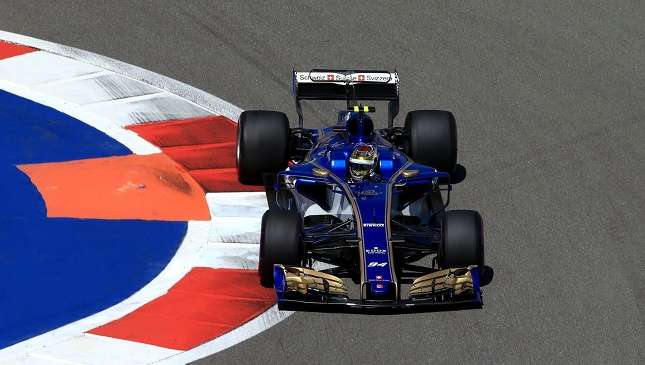 After a change in team ownership in mid-2016, Sauber has confirmed that it will also switch to using Honda power units beginning in 2018. Currently, the Swiss outfit uses 2016-spec power units from Ferrari, which has supplied it with engines since the 2010 season.
Founder Peter Sauber had previously built championship-winning cars for the 24 Hours of Le Mans and the World Sports Prototype Championship (now known as the World Sportscar Championship) before moving to open-wheel racing. The team has partnered with the likes of Mercedes-Benz, Red Bull, Petronas, and BMW over its 25 years in Formula 1; as the BMW works team, it took its first and only win at the 2008 Canadian GP, when Robert Kubica led teammate Nick Heidfeld to a one-two finish.
Its new deal with Honda is being labeled as an "extensive strategic and technological realignment [that] creates a new basis for the team." Says Sauber CEO and team principal Monisha Kaltenborn: "Our realignment is not just visible through the new ownership, but also now with our new technological partnership with Honda. We have set another milestone with this new engine era, which we await with huge excitement. And, of course, we are looking for new opportunities."
ADVERTISEMENT - CONTINUE READING BELOW ↓
Katsuhide Moriyama, Honda's chief officer for brand and communications operations, also stresses that this new deal is "in addition to [Honda's] partnership with McLaren." The Japanese manufacturer and the Woking-based team are now on the third season of their F1 reunion, but have yet to come close to replicating their title-sweeping dominance from 1988 to 1991. McLaren has been vocal about the lack of performance and reliability of the Honda 1.6-liter turbo V6 hybrid, especially in relation to the continually improving power units of Mercedes, Ferrari and Renault.
Incidentally, both McLaren and Sauber remain the only two teams (out of 10) to not score points in 2017.
"This will be a new challenge in Honda's F1 activities," Moriyama states. "In order to leverage the benefits of supplying to two teams to the maximum extent, we will strengthen the systems and capabilities of both of our two development operations, namely, HRD Sakura and the operation in Milton Keynes. We will continue our challenges so that our fans will enjoy seeing a Honda with dominant strength as soon as possible."
ADVERTISEMENT - CONTINUE READING BELOW ↓
Recommended Videos