Say what you want about the humble Vios, but the one-make race Toyota Motor Philippines has created for it is serious business. All you have to do is take a look at the garages of the racing teams, and you will see a hum of activity at par with international competitions.
ADVERTISEMENT - CONTINUE READING BELOW ↓
If you haven't seen a Vios Cup this year—or ever—this weekend is your last chance. TMP is holding the fourth race at the Clark International Speedway on November 12, 2016, with the Qualifying happening tomorrow (November 11).
Toyota is closing its racing series this year in a big way. A total 63 participants will be on the track, inclusive of 55 individual teams and eight celebrity drivers. To make it more exciting, double points will be awarded to the winners in the three categories: the Super Sporting Class, the Sporting Class, and the Celebrity/Promotional Class.
Leading the Super Sporting Class is Andres Calma with 125 points, with perennial finisher Allan Uy 62 points behind him. In the Sporting Class, Miko Maristela, Sean Velasco and Miguel Diaz are at the top three. Marc Martinez leads the Promotional Class, but last we heard an injury will prevent him from racing this weekend.
ADVERTISEMENT - CONTINUE READING BELOW ↓
Recommended Videos
In the Celebrity Class, participating this weekend are Jericho Rosales, Fabio Ide, Joyce Pring, Arci Muñoz, Jasmine Curtis-Smith and Jinno Rufino. The latter leads this category. Also racing are Sam YG and Phoemela Baranda, but they actually compete in the Sporting Class already because they kept dominating. The popular radio host is actually just below the top 10 in the standings.
There will also be a meet-and-greet tomorrow at 5pm in the SM Clark Activity Center, for those in the area who want to see the racers.
As usual, there will be food trucks, car clubs, and skid carts for the fam to enjoy at the venue. But our advice is to watch the race and see some intense racing action. The last leg is usually the most exciting. See you there!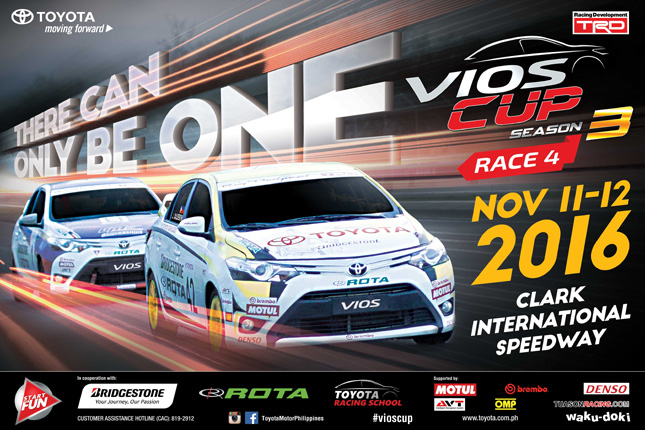 ADVERTISEMENT - CONTINUE READING BELOW ↓