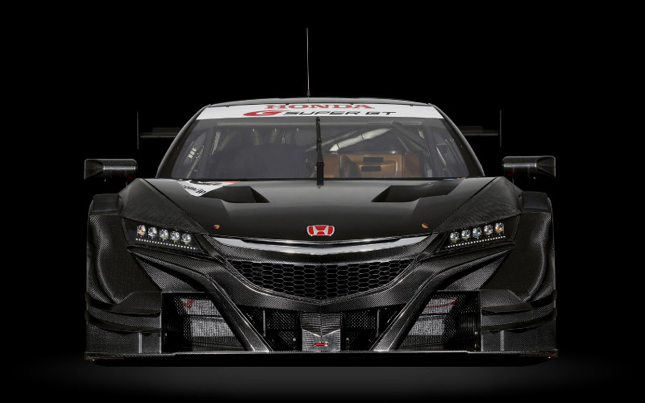 The 2017 Honda NSX-GT is now up and running. The Japanese carmaker has finally unveiled its entry into this year's Super GT series, and man does it look sick—all black, eager to take to the track.
And speaking of the track, the vehicle was spotted in the metal during a test session at the Autopolis circuit late last month. The NSX-GT completed 23 laps without a hitch. However, test driver Naoki Yamamoto says it's too early to judge.
ADVERTISEMENT - CONTINUE READING BELOW ↓
"Since we weren't able to run with full speed in the shakedown, I feel it is too early to make any judgments about the new machine just from this morning's test session. I had in my mind the 25% reduction in downforce, and it did seem that it will limit speed particularly in the low speed turns. But, in the high speed turns it didn't seem that there was much of a reduction in downforce," the Japanese driver said.
Powering the car through the competition is a 2.0-liter inline four-cylinder turbo engine capable of up to 592hp. Of course, equally as impressive is the NSX-GT's design, which includes a floating C-pillar, plenty of aerodynamic bits, and carbon fiber everywhere. All in all, the vehicle weighs 1,048kg without the driver.
Honda project leader Masahiko Matsumoto says they managed to reduce downforce without altering the vehicle's front design too much, allowing it to retain the look of a production NSX. "We kept the front design, the expression of the front face true to the look of the new production NSX model. The aerodynamics take into account positive cooling effect. It's a good sign that we got through the shakedown with no problems" he said.
ADVERTISEMENT - CONTINUE READING BELOW ↓
Recommended Videos
So how will the NSX-GT fare at this year's Super GT? We'll find out when it concludes in a couple of days. Regardless of the outcome, we're already impressed.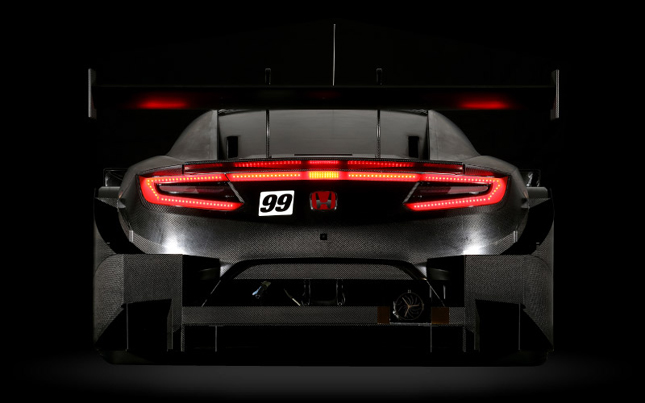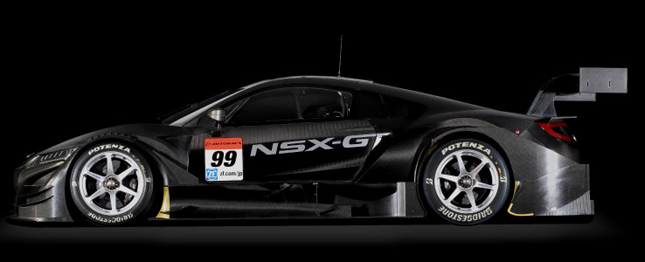 ADVERTISEMENT - CONTINUE READING BELOW ↓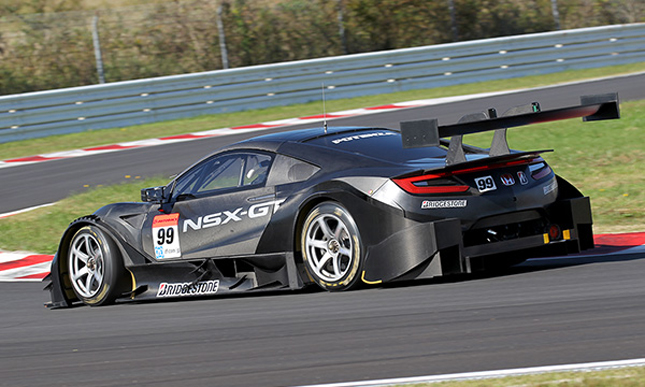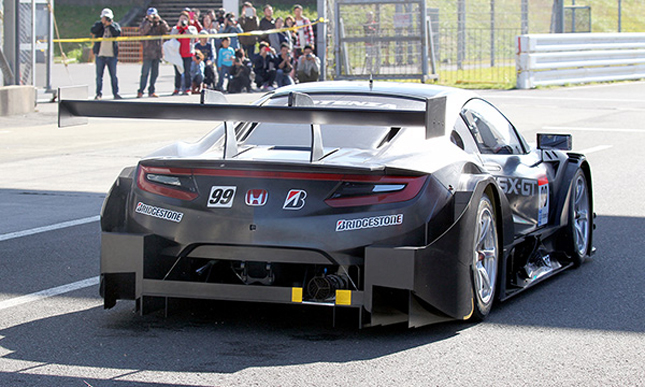 ADVERTISEMENT - CONTINUE READING BELOW ↓