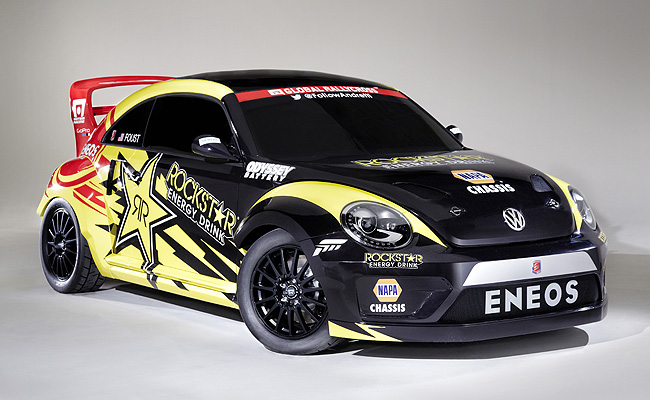 Volkswagen will be entering the US motorsports scene by joining the 2014 Global Rallycross series, and driving for the team will be 2011 and 2012 Global Rallycross champion and Top Gear USA host Tanner Foust. Former Formula 1 and NASCAR driver Scott Speed will be the other driver.
Partnering with Andretti Autosport to form the Volkswagen Andretti Rallycross team, the outfit will first run modified Polo rally cars built on the chassis that won the 2013 World Rally Championship for drivers and manufacturers, before switching to the Global Rallycross Beetle.
Based on the third-generation model, the car will have a direct-injection TSI turbocharged engine that will produce more than 560hp.
"Red Bull Global Rallycross is the perfect form of motorsports for a youthful, exuberant and growing brand in the US market," said Volkswagen Group of America president and chief executive Michael Horn. "We're excited to partner with Andretti Autosport, one of the great names in American motorsports, and delighted that we will be running the iconic Beetle in the series."
"The Beetle is going to be hard to beat," said Foust. "The drive and the passion that the Volkswagen and VARX engineers have shown in the development of this car is just awesome, and I can't wait to drive the most ferocious Beetle ever!"
Needless to say, we're rooting for Tanner Foust, who visited the Philippines in early 2012 to do stunt-driving duties for The Bourne Legacy.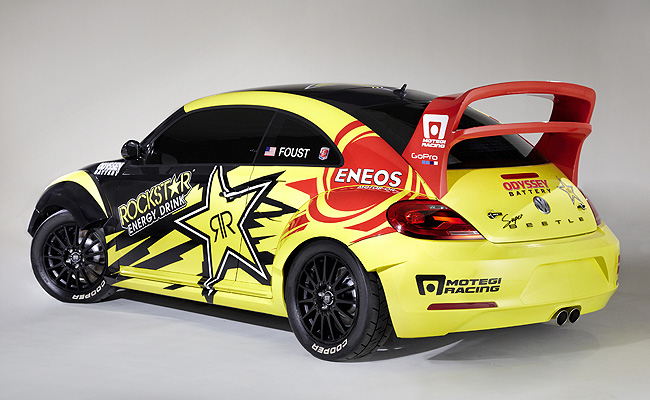 ADVERTISEMENT - CONTINUE READING BELOW ↓
ADVERTISEMENT - CONTINUE READING BELOW ↓
Recommended Videos