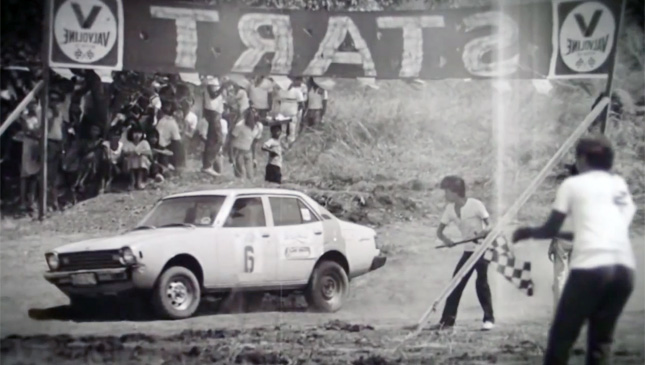 Hardcore motorsport fans often wonder why car racing isn't really big in the Philippines. There are events, sure, but the coverage doesn't seem significant enough to even attract sponsors. Well, those fans will be pleased to know that there was once a time in our motoring history when auto racing was much more vibrant in this humble country of ours--back when the likes of Dodjie Laurel, Pocholo Ramirez, Dante Silverio and Arthur Tuason walked the pit lane and ruled the grid.
Wouldn't it be a blast to witness highlights from that bygone era?
Thankfully, you can--via the locally produced documentary called Racing With Legends, which was first promoted back in 2012. It's a nice recollection of the golden era of Philippine motorsports. Perfect for young people who want to learn about our racing past, or for old folks who simply wish to look back. If you haven't seen this film--previously made available on limited-edition DVD--now would be a great time to do so. How?
According to Tradeshow International president Sophie delos Santos, free screenings of the documentary will be held from June 28 (Sunday) to July 3 (Friday), at the Swatch & Swatch Building on Arnaiz Avenue in Makati. The screening times are 2pm, 3:30pm and 5pm. Attendees will even be served complimentary snacks and drinks, according to delos Santos.
Continue reading below ↓
Recommended Videos
Here's the thing: Seating is limited to 20 people per screening, so you need to reserve seats before you go to the venue. You do that by calling Tradeshow International at (0917) 813-2694.
Call right away if you're tired of the usual movie date. There's no time to waste.