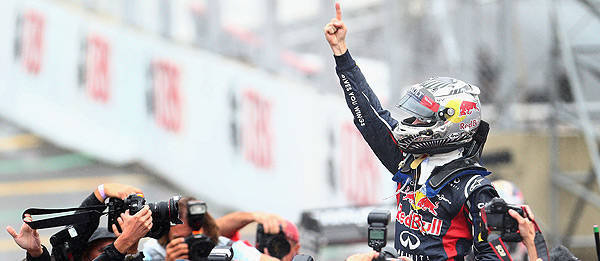 Red Bull Racing is a relatively young team, having taken over Jaguar Racing in November 2004 for it to make the starting grid in March for the 2005 Formula 1 season. Yet, in the past eight seasons since it joined the series, Red Bull Racing has already secured the constructors' championship three times.
In looking back at its young yet storied history, Red Bull Racing commissioned a 30-minute documentary that has the team's main characters like Christian Horner, Adrian Newey, Mark Webber and Sebastian Vettel talking about their experiences in the racing outfit.
Though the documentary touches on some of the memorable times within the team, we're also given some glimpses of the drama that goes on behind the scene, like how Vettel cried in his trailer when he couldn't secure the drivers' title in the 2009 Brazilian Grand Prix and how the collision between the two drivers in the 2010 Turkish Grand Prix "was tough for everyone on the team."
If you're viewing this on a mobile device and can't see the video, please click here.
Continue reading below ↓
Recommended Videos