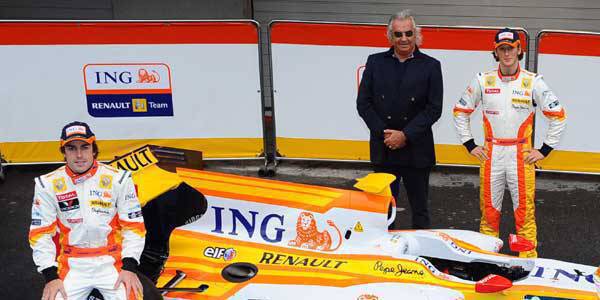 The Fédération Internationale de l'Automobile (FIA) has lifted the suspension order on the Renault F1 Team under the condition that it pays a fine of $50,000 for a mechanical error at the Hungarian Grand Prix (GP).
The FIA earlier suspended Renault for releasing Fernando Alonso from his pit stop at last month's Hungarian GP with an improperly attached tire. The tire came off and bounced across the track, and put the safety of the race at risk. This happened the day after a wayward damper spring from Rubens Barrichello's Brawn GP car struck and severely injured Felipe Massa during the qualifying session.
With the FIA Court of Appeals decision to allow Renault to join the European Grand Prix in Valencia, Spain from August 21 to 23, two-time world champion Alonso will be able to race in front of his countrymen.
Partnering Alonso will be the team's test driver, Romain Grosjean, a 23-year old Frenchman assigned to take the race seat of Nelson Piquet Jr. Piquet was axed early this month as what Renault has said to be for the "best interests" of both the team and the Brazilian driver.
Continue reading below ↓
Recommended Videos