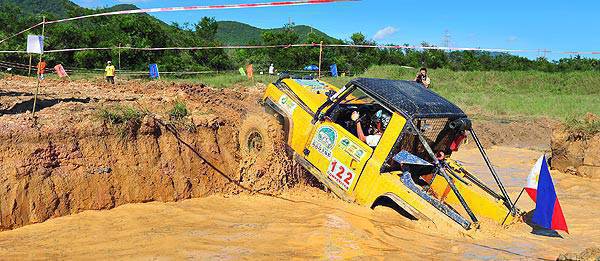 The Land Rover Philippines team is getting ready for one of the largest 4x4 off-road competitions in the world: the Malaysia International Rainforest Challenge.
Team Land Rover Philippines is fielding a Land Rover Defender 90, which will again be piloted by seasoned off-roaders Hilario Mendiola and Sergio Jamila III.
"The Defender 90 outlasted other off-road vehicles in last year's competition in Johor Bahru, helping Team Land Rover Philippines earn three top awards including First Runner-up in the above 3,000cc category," said Wellington Soong, chairman and president of LRPhils Motors Inc., authorized distributor of Land Rover vehicles in the country.
The 13th Malaysia Rainforest Challenge, which will run from December 4 to 13, will be held once more in the Malaysian state of Johor but the competition will be in a different area.
"The area is heavily forested and my team is currently scouting the area, looking for the trails and routes that can be used to accommodate the Rainforest Challenge Competitors. I can't wait to go back to Malaysia and see for myself the challenges this year's competitors will face," Rainforest Challenge founder and creator Luis J.A. Wee said when he visited the Philippines last week.
Besides taking home the first runner-up trophy in the Malaysian Rainforest Challenge last year, Team Land Rover Philippines won the Most Promising Team Award and finished in eighth place in the overall results.
Continue reading below ↓
Recommended Videos