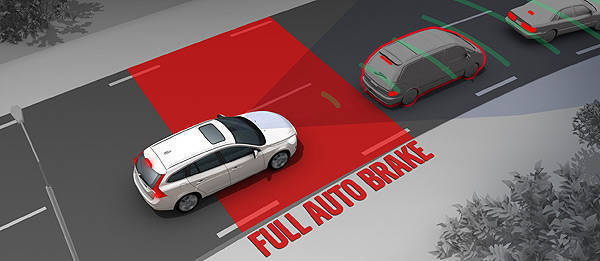 A research project established by a consortium of 28 European-based organizations--including carmakers, suppliers, universities, and research institutes--has confirmed that Volvo Car Corporation's systems do help drivers avoid incidents and collisions and deliver significant benefits.
The large-scale European Field Operational Test on Active Safety Systems (EuroFOT) saw over 1,000 vehicles, including 100 Volvo V70 and XC70 models, being fitted with cameras and sensors that tracked and recorded each turn, acceleration, and lane change for 18 months. At the end of the year-and-a-half test period, the Volvo cars supplied over 30 terabytes of data from 3,000,000km of driving, which was then turned over to the consortium to document and publish.
Analysis of the Volvos used in the EuroFOT focused on five technological solutions: adaptive cruise control; collision warning; blind spot information system; lane departure warning; and driver alert control.
According to the final EuroFOT report, the adaptive cruise control and forward collision warning systems enhance traffic safety, with the greatest benefit being on the highway where the risk of driving into the vehicle in front diminishes by up to 42 percent.
As for the other systems, adaptive cruise control was reportedly used for more than 51 percent of the total distance covered, and that 80 percent of the drivers who used the system felt that progress on the road was more comfortable and convenient. Seventy percent of the drivers, meanwhile, felt that the collision warning system improved the car's level of safety. As for the other warning systems, the trend was reportedly positive, although the data provided was insufficient "to provide statistically significant forecasts of the accident risk reduction."
Continue reading below ↓
Recommended Videos
"Both the comprehensive studies of driver behavior and the wide range of comments from the drivers involved, are very valuable in our research," said Peter Mertens, Volvo Car Corporation's senior vice president for research and development. "We design our cars in response to customer wishes and needs. The results from EuroFOT help us develop new, user-friendly and effective technologies that bring us closer to our goal of no injuries or fatalities in a new Volvo car by 2020."