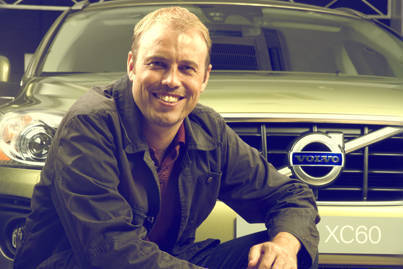 Volvo regional business manager Jack Zaal talks about the XC60

What is the purpose of the XC60 in Volvo's lineup? How does it differ from the XC90 and the XC70?

The five-seater all-new XC60 is the entry-level Cross Country (XC) car line of Volvo. This is the new version of the very successful XC range‹of which more than 850,000 units, with more than 450 in the Philippines alone, have been delivered to customers since the launch in 1998. We now add a derivative that is optimized for a more dynamic driving style, yet retains the versatility that Volvo Cross Country products are known for. The Volvo XC60 is a car that will be very agile in city traffic while still being very capable in off-road conditions. This is in contrast to the more long-distance driving-oriented XC70 and the seven-seater XC90.

Are there more XC cars coming?

We will focus on maintaining our current product portfolio.

What vehicles is the XC60 directly competing with?

The XC60 will be competing with the BMW X3, the Land Rover Freelander and the Audi Q5.

What made Volvo come out of the box - so to speak - with its logo?

After keeping our logo boxed in for over twenty years, we felt there was a need to refresh the logo and make it more clearly and proudly visible on the front of the new car. Hence, we have given it a more prominent position on the grille, maintaining the characteristic diagonal line.

Will City Safety work in a city like Manila?

The system has been tested in Thailand and has proven to be effective. The system is not designed to react to pedestrians or bicycles, but it works in case there is a risk of impact with other cars.

What's the status of Volvo's ownership?

Volvo Cars was sold by Volvo AB to Ford Motor Company in 1998, so we have already been part of Ford for ten years. We are currently integrating various parts of Volvo Cars with the European operation of Ford as a demonstration of the long-term commitment of Ford to Volvo Cars.
Continue reading below ↓
Recommended Videos
From Top Gear Philippines, December 2008