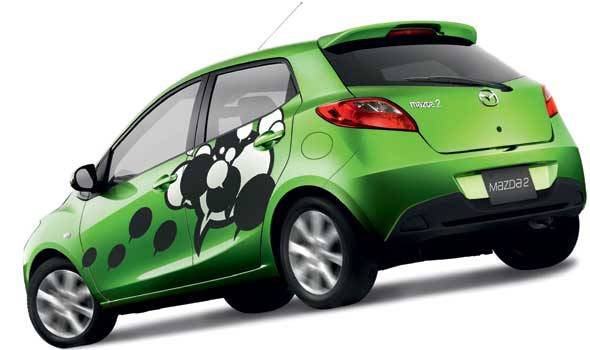 The popularity of the Mazda 2, Mazda 3 and Mazda CX-7 continued in April, allowing Mazda Philippines to register a 13-percent sales growth in the first four months of the year versus the same period in 2010.
According to Mazda Philippines president Randy Krieger, the company's sales from January to April reached 1,080 units. Of that figure, 236 units were sold in April alone, 18 percent higher than the sales Mazda made in the same month last year.
Here's a breakdown on the company's best sellers from January to April: Mazda 2, 335 units; Mazda 3, 367 units; Mazda CX-7, 248 units.
"We are delighted to see Mazda's momentum continue for the brand through the month of April, supported by a strong product lineup as well as engaging customer promotions--such as our MIYO Mazda campaign, allowing customers the unique opportunity to personalize their car as well as their purchase," said Mazda Philippines president Randy Krieger.
The MIYO Mazda campaign, or the Make It Your Own Mazda customization program, allowed Mazda buyers in April to get free Mazda skins and gadgets at attractive financing schemes.
Mazda has eight authorized dealerships in the Philippines: Mazda Alabang, Mazda Greenhills, Mazda Makati, Mazda Quezon Avenue (Metro Manila), Mazda Batangas, Mazda Cebu, Mazda Dagupan and Mazda Pampanga. It will soon open shop in Cagayan de Oro City.
Continue reading below ↓
Recommended Videos
[gallery]729[gallery]