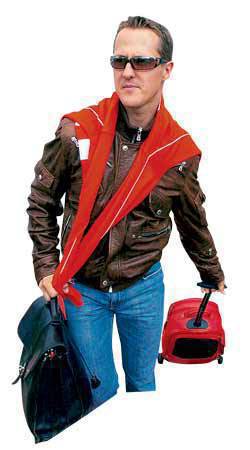 Michael Schumacher has called off his Formula One comeback as Ferrari's substitute for the injured Felipe Massa due to the lingering pain on his neck.
Schumacher went on an intense physical program to determine if he was fit to return to competitive F1 racing. The seven-time world champion said, however, that his neck "cannot stand the extreme stresses" of formula car racing after various tests which included competitive kart racing and running close to 70 laps of the Mugello test circuit in an F2007.
After an examination done on August 9, Schumacher informed Ferrari chairman Luca di Montezemolo and team principal Stefano Domenicali that he would be unable to step in for Massa.
"I am disappointed to the core. I am awfully sorry for the guys of Ferrari and for all the fans which crossed fingers for me. I can only repeat that I tried everything that was within my power. All I can do now is to keep my fingers crossed for the whole team for the coming races," Schumacher said on his website.
With Schumacher unfit to race, Ferrari decided to draft test driver Luca Badoer to take Massa's race seat.
"In agreement with Stefano Domenicali, we have therefore decided to give Luca Badoer the chance to race for the Scuderia after he has put in so many years of hard work as a test driver," di Montezemolo said.
Badoer has been Ferrari's test driver since 1997 and last ran a Grand Prix race in 1999 with Minardi. He also holds the distinction of being the F1 driver with the most Grands Prix under his belt (48) without scoring a single point.
Continue reading below ↓
Recommended Videos