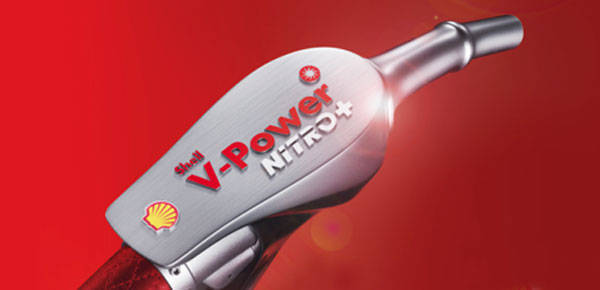 Shell Philippines is launching a better and higher-grade version of its V-Power line of fuels, called V-Power Nitro+. The new line of fuel products will be available to the public starting June 1, but will be unveiled to the media today. This is the new motoring product we were referring to when we held the "Performance Reinvented" contest.
The new Shell V-Power Nitro+ line consists of three fuel products: V-Power Nitro+ Gasoline (replacing Super Premium), V-Power Nitro+ Racing (replacing V-Power), and V-Power Nitro+ Diesel (replacing V-Power Diesel).
The two main selling points of V-Power Nitro+ are its powerful cleaning action and its instant-acting friction modifiers.
According to Shell, V-Power Nitro+ Gasoline boasts "an increased level of friction modifiers, designed to improve performance and to act instantly on the cylinders, the heart of the engine. Friction modifiers are developed to reduce friction in critical engine areas, helping the engine to deliver more power."
V-Power+ Racing, meanwhile, is the top-of-the-line Shell gasoline. "It is able to deliver further performance benefits in octane-responsive vehicles," Shell says.
ADVERTISEMENT - CONTINUE READING BELOW ↓
Lastly, V-Power+ Diesel is said to have been "designed to restore and maintain engine power through active engine protection," Shell explains. "It has powerful detergent technology developed to help prevent and clean up power-robbing diesel injector deposits. It is also formulated to protect engines against corrosion."
So, what do you think of this latest fuel innovation from Shell?
ADVERTISEMENT - CONTINUE READING BELOW ↓
Recommended Videos