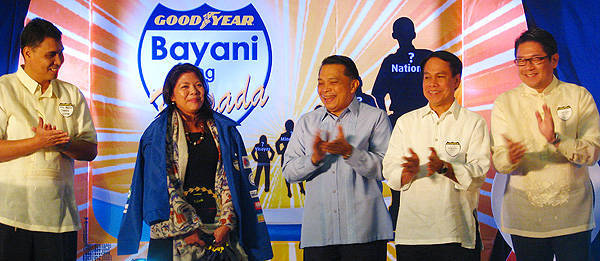 Deliberating the winners of the 2012 Goodyear Bayani Ng Kalsada supposedly proved to be difficult for the panel of judges.
According to Cito Beltran, who is familiar with the selection process and has been the host for the Bayani Ng Kalsada awards for years, the problem stemmed from a nominee who--though she rendered assistance to a person in need--wasn't the driver at the time of the incident.
The nominee in question is Dr. Lorraine Marie Badoy, who, as we narrated in a previous article, was in a chauffeur-driven car when she spotted a well-dressed adult male--who happened to be a cousin of Top Gear Philippines off-road editor Robby Consunji--hunched over and vomiting by the side of the road. Suspecting the person to be suffering a heart attack, she immediately had her driver rush him to the hospital in the victim's car while she followed them in her car. Though the victim was given immediate attention at the hospital's emergency room, he didn't survive the heart attack.
ADVERTISEMENT - CONTINUE READING BELOW ↓
While Dr. Badoy very clearly played her part in trying to save the life of a person suffering from a life-threatening disease, what supposedly went against her being nominated for the Bayani Ng Kalsada award was the fact that she hadn't been behind the wheel of the car when the victim was brought to the hospital.
"If it were up to me, I'd put her in as one of the finalists," said Beltran.
In light of what happened, should Goodyear Philippines change some of the rules of the Bayani Ng Kalsada awards, like not just limiting it to Filipino drivers "who have exhibited heroic acts of courage and extraordinary selflessness while on the road"?
ADVERTISEMENT - CONTINUE READING BELOW ↓
Recommended Videos