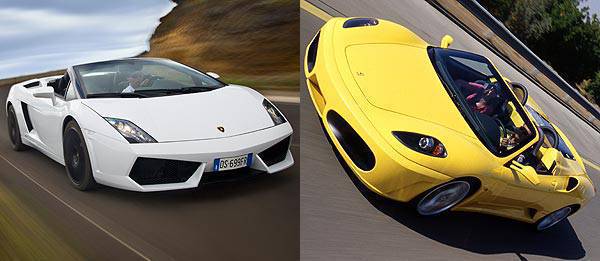 For many Filipinos, getting the chance to ride in a supercar is a once-in-a-lifetime experience. For one Singaporean teen, that kind of experience is something he has relived 35 times in the past three months.
Like any male teenager, 18-year-old Adrian Goh is a big fan of supercars and not having a driver's license yet has not stopped him from getting his hands on the lifesize toys.
According to AsiaOne.com, not only is Goh a regular customer of Ultimate Drive, a recently-established company that rents out a Ferrari F430 Spider and a Lamborghini Gallardo Spyder; he has rented the two cars a total of 35 times in just three months.
"Being able to ride in the supercars was really like a dream come true for me," Goh told AsiaOne.com. "I couldn't help but go back to ride in (the cars) repeatedly."
Though Ultimate Drive rents out the two supercars, an employee reportedly stays in the car, either to show the customer the route to drive on or to drive the car for them.
AsiaOne.com added that though Goh has admitted to having spent a "low four-figure-sum" to rent the two cars for as many times as he has, his being an Ultimate Drive VIP Club member saw him getting discounted prices for each ride.
Continue reading below ↓
Recommended Videos
His passion for renting the two supercars apparently didn't go unnoticed as he reportedly now works as a customer service employee for Ultimate Drive.
Photos from manufacturers
[gallery]886[gallery]