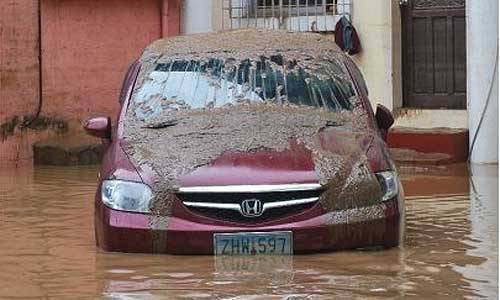 Motorists who feel they were taken advantage of by service centers in post-Ondoy car repairs now have an ally in Congress after a solon filed a resolution that seeks to probe casas suspected to have exploited their customers' plight.
Camiguin Rep. Pedro Romualdo filed House Resolution 1551 to urge the House Committee on Trade and Industry to investigate service centers which allegedly hiked repair and parts costs when thousands of vehicles were damaged by typhoons Ondoy and Pepeng.
"Most of these motor service dealers or franchises have recommended the replacement of major spare parts instead of repairing the parts which can still be salvaged," Romualdo said. "The costs of spare parts, labor and other supplies have tremendously increased and most vehicles that were submerged by those floods are still in the motor vehicle service centers up to this time."
Continue reading below ↓
Recommended Videos
According to Romualdo, many motorists chose to patronize these service centers because of their assurance of quality service despite the high cost of repairs and due to the proliferation of fake spare parts.
"But motor vehicle service dealers are exploiting this situation and their customers are helpless and at the mercy of these unscrupulous service dealers," Romualdo added.
Romualdo hopes investigation will result in further strengthening the Consumer Code of the Philippines to protect consumers from scheming service and spare parts dealers.