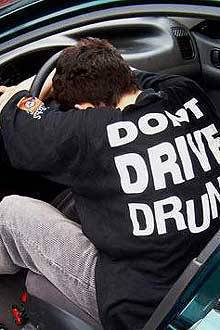 The House of Representatives may have just approved on its third and final reading a bill known as the Driving Under the Influence of Alcohol, Dangerous Drugs and Similar Substances Act of 2011 but one solon thinks the penalty being levied by that act isn't enough.
"Article 2206 of the Civil Code, providing that the amount of damages caused by a crime or a quasi-delict shall be at least P3,000 has been in existence from the time of its promulgation in 1949 and has not been amended since then," said Rep. Mohammed Hussein Pangandaman from the first district of Lanao del Sur. "Even the Supreme Court, through their decisions noted that the amount provided for in Article 2206 is not enough."
For this reason, Pangandaman recently filed House Bill 4706, which increases the amount of damages for death caused by crime or quasi-delict to P500,000. According to Pangandaman, the bill is needed to eliminate some sector's total disregard for human life which is further aggravated by the low penalty provided under the existing law.
"The bill will make the public more diligent in their actions and accountable for everything that they do, and make everyone more responsible stewards of human life," said Pangandaman.
Continue reading below ↓
Recommended Videos
Under House Bill 4706, aside from paying P500,000 as damages for the death of the victim, the defendant should also be liable for the loss of the earning capacity of the deceased. In addition, moral damages may also be demanded by the spouse, descendants and ascendants of the deceased.
Under the "Driving Under the Influence of Alcohol, Dangerous Drugs and Similar Substances Act of 2011" which was co-authored by former President and now second district of Pampanga representative Gloria Macapagal-Arroyo, Rep. Emmeline Aglipay from DIWA party list and Rep. Romeo Acop from the second district of Antipolo, violators may be penalized with a fine of not more than P20,000 to go with a month-long suspension of the violator's driver's license.