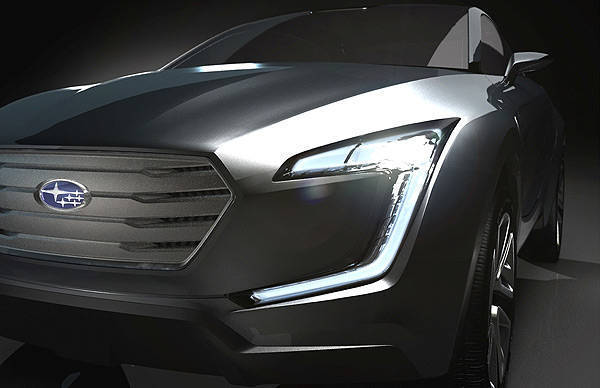 Subaru is set to show off where the design of its future vehicles is headed. The carmaker is set to show off its Viziv concept car at the 2013 Geneva Motor Show.
According to the Japanese car company, the Viziv represents Subaru's future design direction and "vision for technological innovation."
"The Viziv is a future-generation crossover concept designed to embody the Subaru brand's values of 'enjoyment and peace of mind'," Subaru said in a statement. "The name Viziv is inspired by the phrase 'Vision for Innovation' and expresses Subaru's commitment to innovation across its range of all-wheel-drive models."