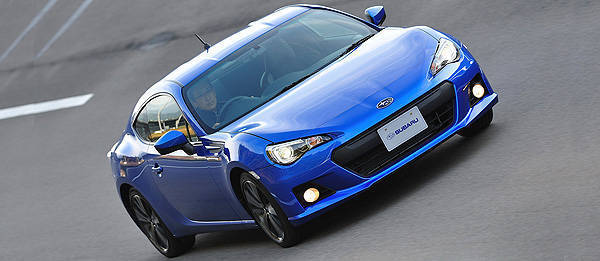 If you've always wanted to know what went behind the development of the Subaru BRZ--and, in essence, the Toyota 86 as well--then we're sure you'll be pleased with these two videos as the Japanese carmaker lets us in on the steps it took to bring the car (or twin cars) to reality.
Giving the BRZ the lowest center of gravity possible seems to be the mantra of its design, as Subaru's boxer engine, which is already mounted lower than most cars in the market, was lowered even further for the two-door coupe. This was done to sharpen the car's handling and give the driver maximum visibility. As a matter of fact, one engineer even went so far as to say that, to create the BRZ, Subaru overhauled every aspect of the car and that the last time the carmaker did something of that magnitude was during the development of the first-generation Legacy 20 years ago. Another interesting tidbit in the video is the revelation that the BRZ's FA engine was designed to produce nearly 99hp per liter.
The videos may be quite lengthy with a total running time of nearly 22 minutes, but we're sure you'll appreciate the kind of work that was put into the making of the BRZ.
Watch the videos.
If you're viewing this on a mobile device and can't see the video, please click here.
<>