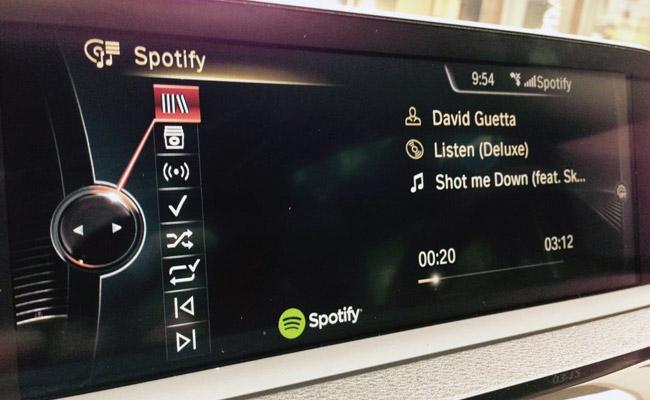 Spotify users can now bring the popular music-streaming service into their car--provided it's a BMW or a Mini that's equipped with the German carmaker's Apps option.
As of last week, all Spotify users on iOS are able to enjoy seamless music experience in their BMW or Mini vehicles. Through the BMW ConnectedDrive or Mini Connected options, Spotify users can access their own music and playlist, or use the Radio and Browse features "to find the perfect music for every mood and moment." They can also enjoy intuitive viewing experience using the car's high-resolution control display, and navigate through the menus using the iDrive Controller. Furthermore, premium subscribers are able to enjoy 320kbps high-quality on-demand music "as well as ad-free and offline listening."
Awesome. Now BMW owners don't have to get stuck in traffic while listening to Love Radio.
Continue reading below ↓
Recommended Videos