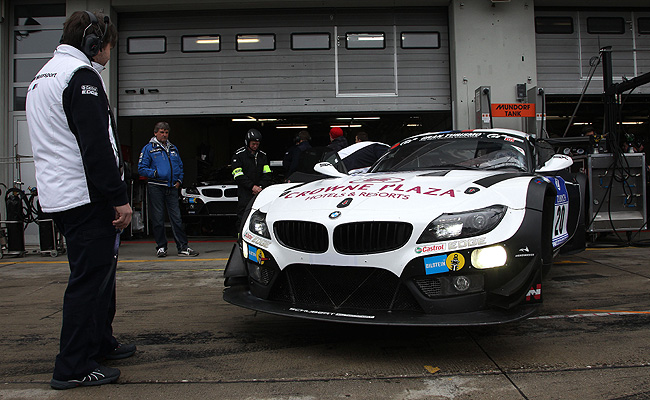 In 2011, BMW announced that it was working on laser-light technology for its vehicles' headlights, particularly for the i8 hybrid. Well, nearly three years later and the German carmaker has revealed a world-first at the Nurburgring-Nordschleife 24-hour race by becoming the first car manufacturer to compete in a race with the innovative technology.
"It is no coincidence that the first time we use the new laser-light technology in a race will be on the Nurburgring-Nordschleife," said BMW motorsport director Jens Marquardt. "As a demanding test laboratory, this circuit has always played a key role in the development of BMW cars and our racing cars. For this reason, I am delighted we can now achieve another milestone there with the first use of laser light at a racing event. Highly efficient laser headlamps are an important safety factor, particularly at the 24-hour race on the Nordschleife."
Later this year, BMW will also be the first carmaker to have the technology on a production car when the i8 goes on sale. According to BMW, the technology on the i8 increases its headlights' high-beam range to around 600m "while at the same time reducing electricity consumption by about 30%."
For the Z4 GT3 race car, the main benefits are the perfect illumination of the track and the ability to adjust the headlights to suit the driver's preferences, "without blinding other traffic." In addition, the brightness has reportedly been increased by more than 40% compared with the xenon headlights previously used by the car.
Continue reading below ↓
Recommended Videos