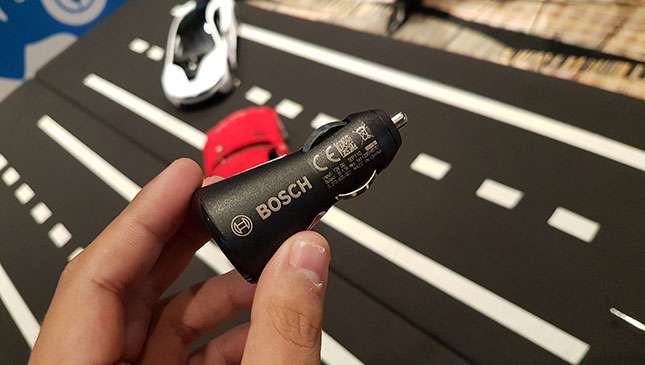 Those of you who've been involved in road accidents know how much of a headache—both literally and figuratively—they can be. Even minor fender benders can turn into a huge pain in the ass afterward if you're not familiar with the ins and outs of car insurance.
While we recommend actually reading up on your coverage and accredited service centers, Bosch has come up with a simpler, more convenient solution: the Retrofit eCall smart collision detector. We came across the device at the company's annual Bosch Philippines press conference in Makati City, and it immediately piqued our interest.
ADVERTISEMENT - CONTINUE READING BELOW ↓
The Retrofit eCall looks simple enough, more or less like your run-of-the-mill DC port USB car charger. Its mechanics are just as simple to grasp, too: Simply plug the device into your vehicle's DC port, and tether it via Bluetooth to you smartphone and the Retrofit eCall app before driving out. It proceeds to detect and gather information in case of a collision, and transmits this and your location to a trained call center-based specialist.
The specialist will contact and assist you not long afterwards, and, depending on the severity of the accident, will dispatch emergency and recovery personnel to your exact location. If you just happen to run into a minor fender bender, the specialist will simply direct you to the nearest approved service center while he or she begins the claims process. Simple enough, right?
We were treated to a live demo of the device at the event—well, sort of. Bosch Philippines couldn't exactly demonstrate the device in action inside a hotel ballroom, so instead the company gave us a rundown of what to expect from a specialist during the post-accident phone call. To sum it all up, the Retrofit eCall provides motorists with a little extra surety during everday driving.
ADVERTISEMENT - CONTINUE READING BELOW ↓
Recommended Videos
This is intriguing stuff, but unfortunately still unavailable here in the Philippines. It will be rolled out in the region "soon" though, the company says. Do you think you can benefit from having such a device in the case of an accident?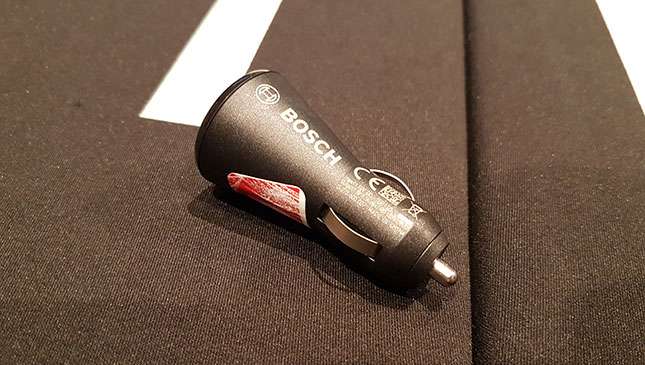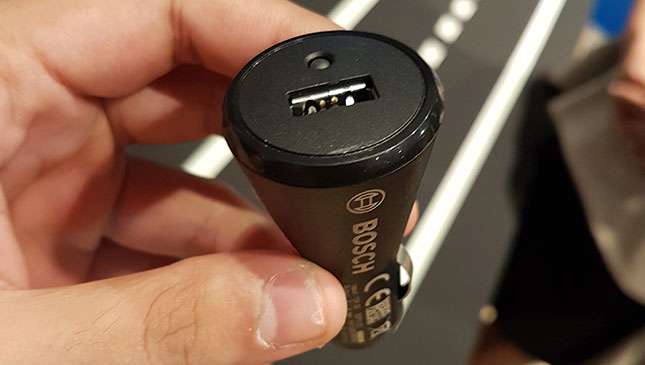 ADVERTISEMENT - CONTINUE READING BELOW ↓