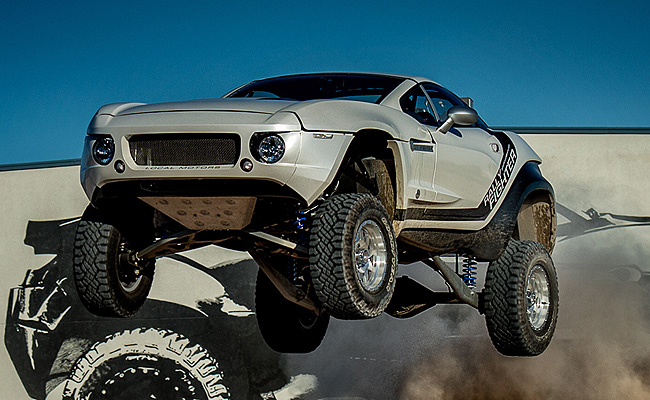 Well, it didn't take that long for somebody to finally consider something like this.
With 3D printers being all the rage these days--even the ubiquitous CD-R King can sell you one for P100,000--Local Motors, the manufacturer of the Rally Fighter street-legal off-road racer, will unveil the first 3D-printed production vehicle at the 2014 International Manufacturing Technology Show in September in Chicago, Illinois.
Built for the Association for Manufacturing Technology, the 3D-printed electric vehicle was designed by Local Motors' global community through a creative commons license and is built using the material science and advanced manufacturing techniques available at the Manufacturing Demonstration Facility at the Oak Ridge National Laboratory in Tennessee.
"To deliver the first co-created, locally relevant, 3D-printed vehicle on an international stage dedicated to celebrating cutting-edge manufacturing technology, is powerful reinforcement of our commitment to driving the Third Industrial Revolution," said Local Motors chief executive Jay Rogers.
According to Local Motors, its 3D-printed electric vehicle will showcase how sustainable green technologies "can reduce life-cycle energy and greenhouse gas emissions, lower production costs, and create new products and opportunities for high-paying jobs."
"Local Motors is undeniably the first disruptive entrant into the US automotive industry in decades," said AMT communications director Bonnie Gurney. "The innovations they are driving in the design, manufacture and sale of vehicles has been empowering individual innovators since 2007. Partnering with them to deliver safer, more functional, lightweight and efficient vehicles via new, innovative manufacturing technologies is core to our commitment to bringing global technology advancements to the local level."
Continue reading below ↓
Recommended Videos