Businesses are continuing to open, services are resuming operations, and more and more people are beginning to head out during the COVID-19 pandemic. We can't be the only ones still feeling paranoid about driving out right now, can we?
If you're on the same boat as we are, Google is bringing an update to Google Maps that may help ease your anxiety. The navigation app will soon have a feature that will let users know how many COVID-19 cases are in an area.
Now, the update hasn't reached the Philippines yet, but Google says it's already being rolled out on smartphones across the world. Once it's available on your phone, you can simply tap on the layer button on your screen to select 'COVID-19 info.' Here you'll find a seven-day average of cases per 100,000 people in an area on your map and will show if the virus is trending upwards or downwards in certain places. The layer will feature color-coding to make reading information and showing density easy.
ADVERTISEMENT - CONTINUE READING BELOW ↓
Google says that the COVID-19 information layer uses data collected from organizations like Johns Hopkins University, the New York Times, the World Health Organization (WHO), government health departments, and hospitals. It added that provincial and city-level data will be shown where available.
Google Maps has been a pretty busy app the past few months. Prior to this, the navigation app rolled out updates that allowed users to easily locate COVID-19 testing centers in the Philippines and show shuttle routes for frontline healthcare workers.
Once it rolls out locally we'll definitely be checking our phones prior to driving out. At least this way we can see the risk involved before heading to groceries, convenience stores, car repair shops, and other essential services. What other COVID-19-related  features would you like the company to add? Let us know in the comments.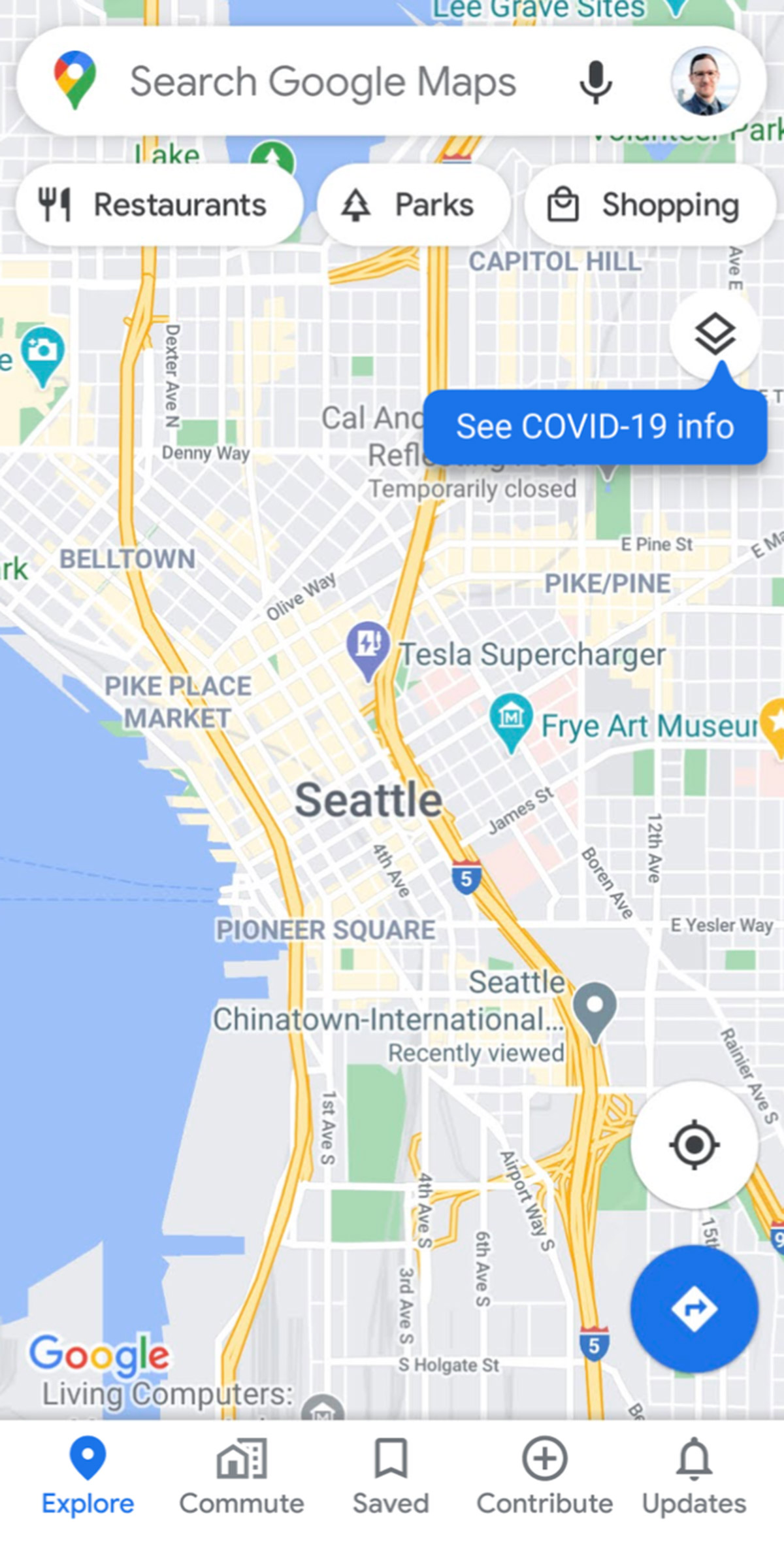 ADVERTISEMENT - CONTINUE READING BELOW ↓
Recommended Videos
For more of our stories on the ongoing crisis, click here. For the latest news and updates on COVID-19, check out reportr.world/covid-19.