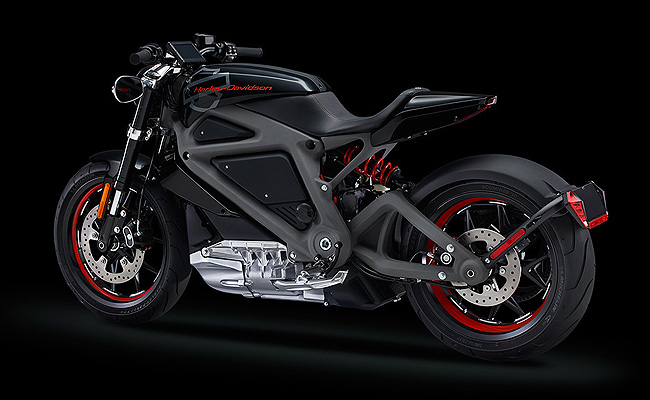 One of the dramatic signatures of Harley-Davidson motorcycles is the loud sound of their exhaust. That may not be entirely true in the future now that the American motorcycle manufacturer has revealed its first electric motorbike.
Known as Project LiveWire, the electric motorcycle was "specifically designed for the purpose of getting insight into rider expectations of an electric Harley-Davidson motorcycle."
"America at its best has always been about reinvention," said Harley-Davidson company president and chief operating officer Matt Levatich. "And, like America, Harley-Davidson has reinvented itself many times in our history, with customers leading us every step of the way. Project LiveWire is another exciting, customer-led moment in our history."
While the Project LiveWire motorcycle won't have the loud, low rumble like Harley-Davidson's internal-combustion engine-powered motorcycles, the manufacturer promises that it will have "an unmistakable new sound" to go with the quick, off-the-line acceleration electric vehicles are known for.
"The sound is a distinct part of the thrill," said Harley-Davidson senior vice president and chief marketing officer Mark-Hans Richer. "Think fighter jet on an aircraft carrier. Project LiveWire's unique sound was designed to differentiate it from internal-combustion and other electric motorcycles on the market."
According to Harley-Davidson, the Project LiveWire will go on a tour of the company's dealerships throughout the United States through the end of the year. In 2015, the tour will continue in the US before it heads into Canada and Europe.
Continue reading below ↓
Recommended Videos
As for the possibility that the Project LiveWire motorcycle will go into production, the company revealed that it will depend on the feedback "from riders along the Project Livewire Experience tour."
"We offer a no-excuses riding experience in everything we do, and we are led by what our customers tell us matters most," Richer added. "Because electric vehicle technology is evolving rapidly, we are excited to learn more from riders through the Project LiveWire Experience to fully understand the definition of success in this market as the technology continues to evolve."
If you want to hear how the Project LiveWire electric motorcycle sounds, check out the video below.
If you're viewing this on a mobile device and can't see the video, please click here.