Tech, as in gadgets, and the world of performance vehicles have more in common than is apparent at first glance. Both rely on expert design and engineering to bring the most out of a product, and speed is of utmost importance whether you're flicking through apps on a smartphone or racing on a track.
Which is why it makes sense that collaborations between the two industries are becoming more common. One perfect case of such is phones born of the teamup between McLaren and phone manufacturer OnePlus. A more recent example is this: the Lenovo Ducati 5.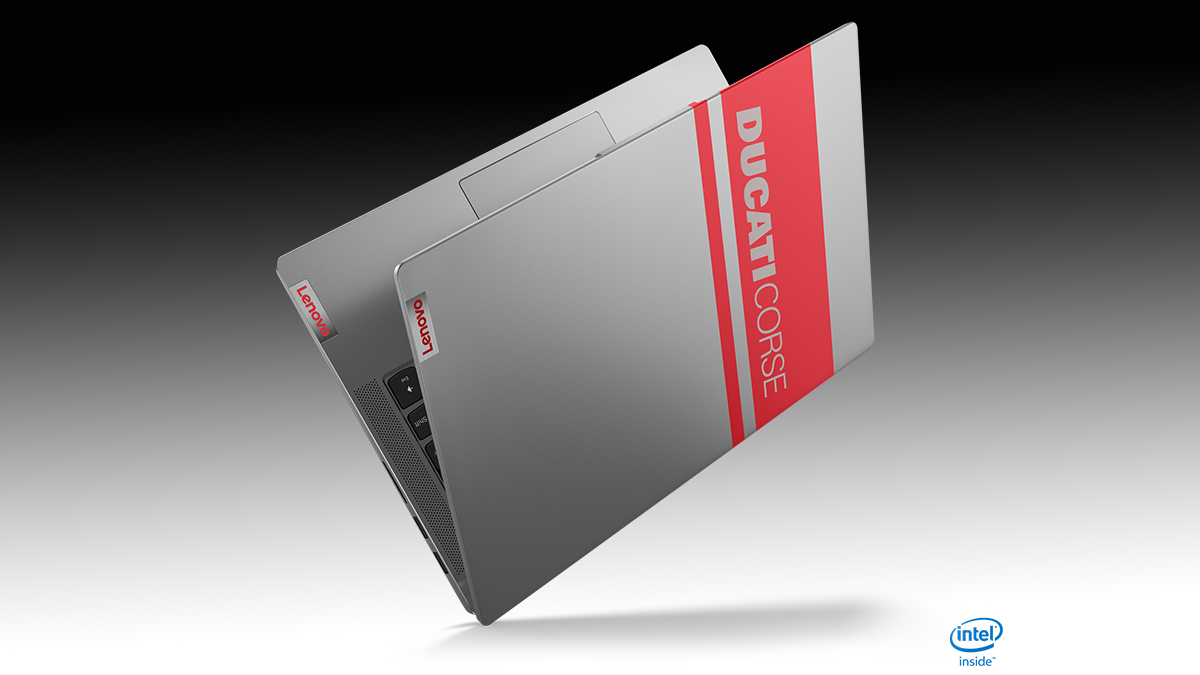 ADVERTISEMENT - CONTINUE READING BELOW ↓
The 14-inch Lenovo Ducati 5, unveiled at the 2020 Consumer Electronics Show (CES) in Las Vegas, Nevada, carries the sort of look and performance you'd expect of a computing device associated with the Italian motorbike company. Its metallic gray frame features sporty red racing stripes, Ducati branding, aluminum bits, and a honeycomb exhaust port. Even the box the laptop comes in has a Ducati-inspired appearance, with its silver lid and bright red handle.
Powering the Lenovo Ducati 5 is a 10th-generation Intel i5 processor and 8GB of ram. The 1,920-by-1,080 screen also flaunts barely-there bezels, and up to 300 nits of brightness. With speed being a prime requirement here, storage is handled by a 1TB SSD, and there are 10Gbps USB-C ports as well as a 'Rapid Charge' battery capable of powering the laptop for up to 12 hours.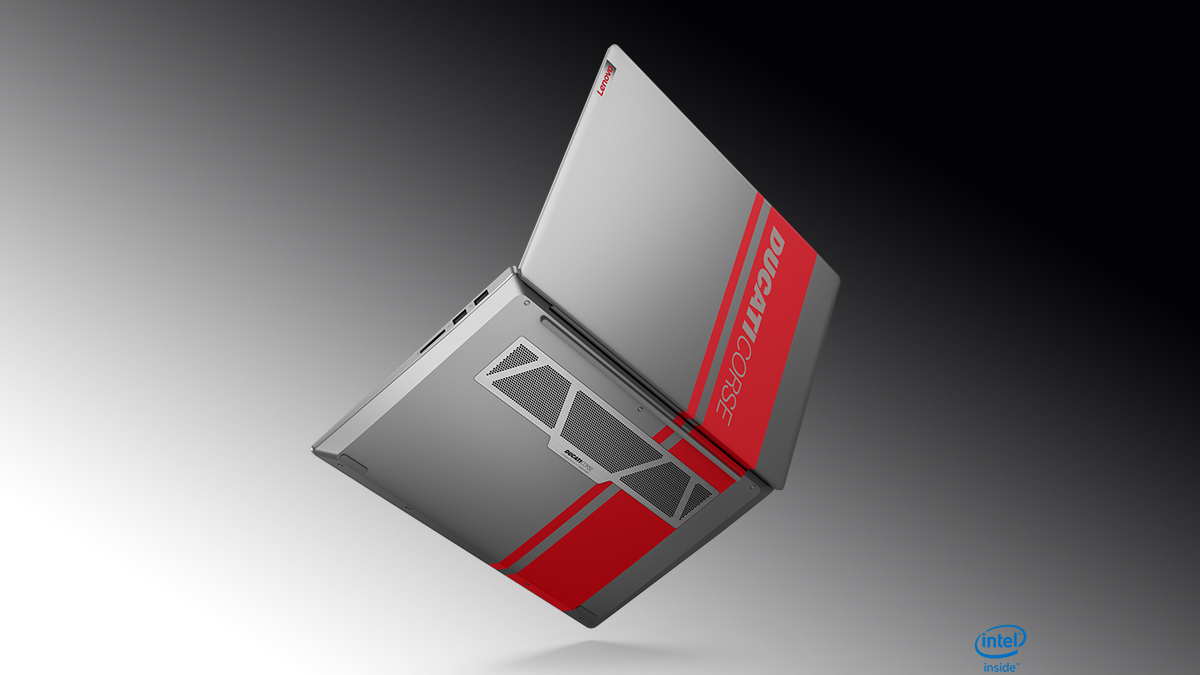 ADVERTISEMENT - CONTINUE READING BELOW ↓
Recommended Videos
Lenovo vice president of design Brian Leonard says the process of drawing inspiration to build this device was something else.
"I was lucky to have visited several times with Ducati at their factory in Bologna, Italy, which on any given day is packed with motorcycle lovers—from museum visitors checking out the racing memorabilia next door to the gift shop staff and everyone on the factory floor," Leonard recalls.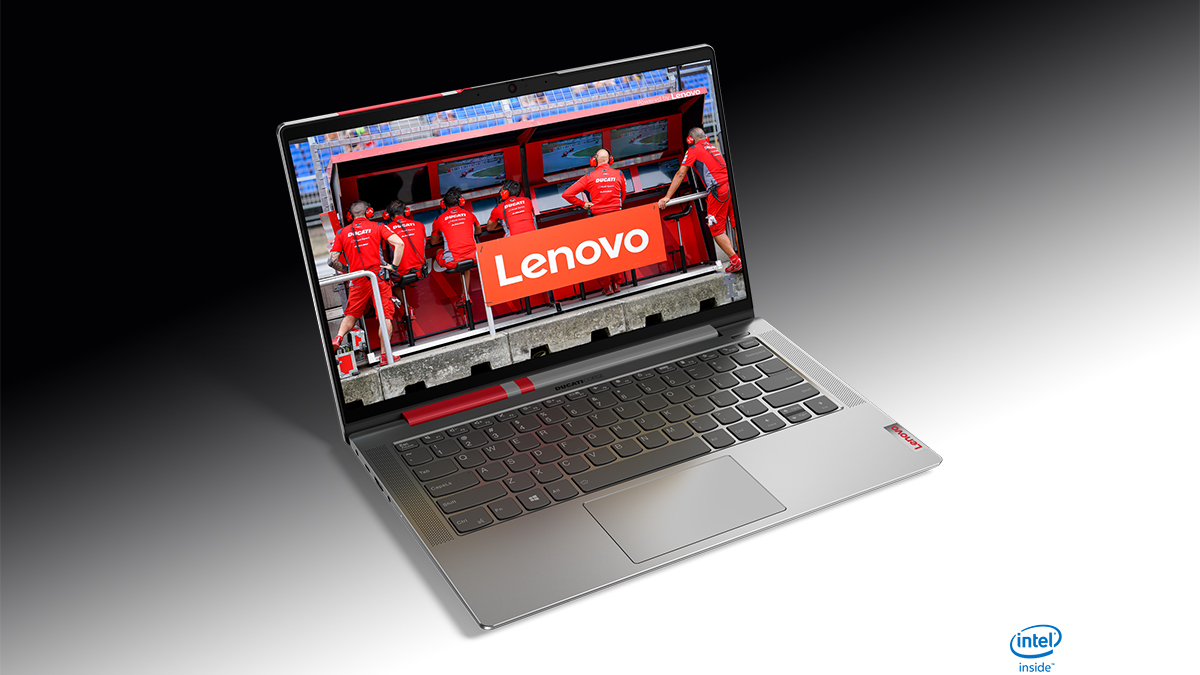 ADVERTISEMENT - CONTINUE READING BELOW ↓
"The small parking lot was full of row after row of Scramblers, Monsters, Panigales, all different types of Ducati bikes. At first, I thought they were for sale and ready to be shipped, but was told that no, they belonged to their employees—many of whom I got to observe on the factory floor honing their craft.
"When they build a motorcycle, they're building it for one customer, and they love their customers. It's little wonder why so many leave Ducati's showroom with a catalog under their arm; once you see the stylish, refined lines of some of these bikes, you're hooked."
Only 12,000 units of this laptop will be built. How much for one of them? A total of €899 (about P51,000). Worth it?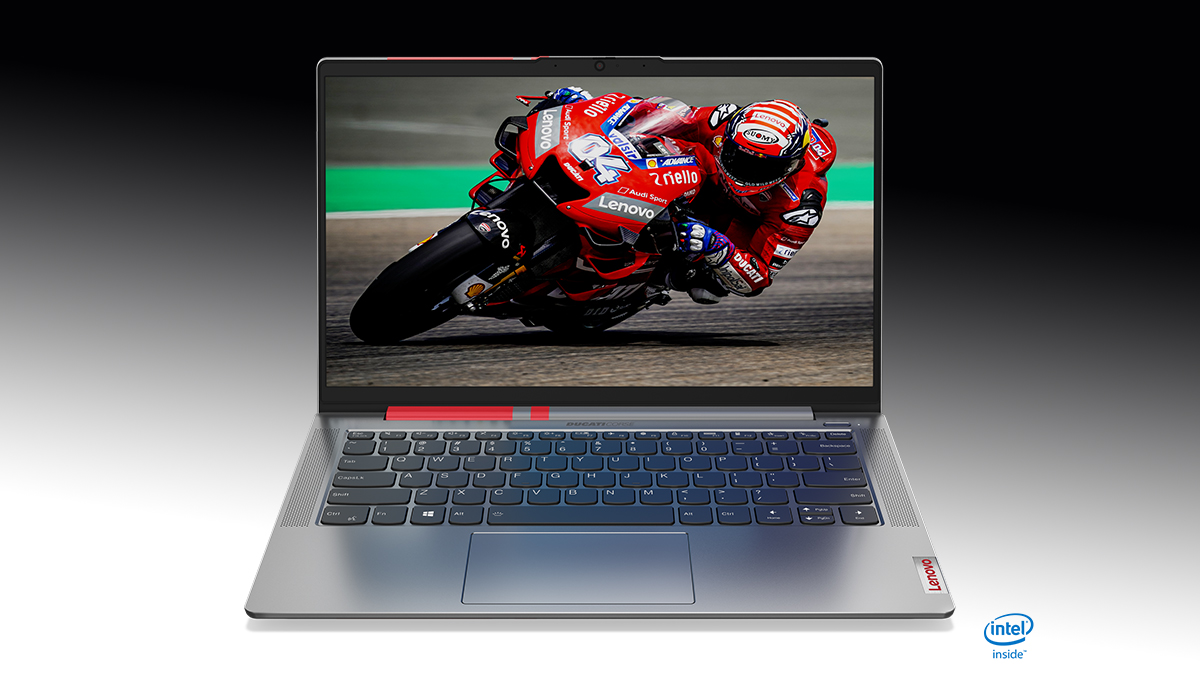 ADVERTISEMENT - CONTINUE READING BELOW ↓