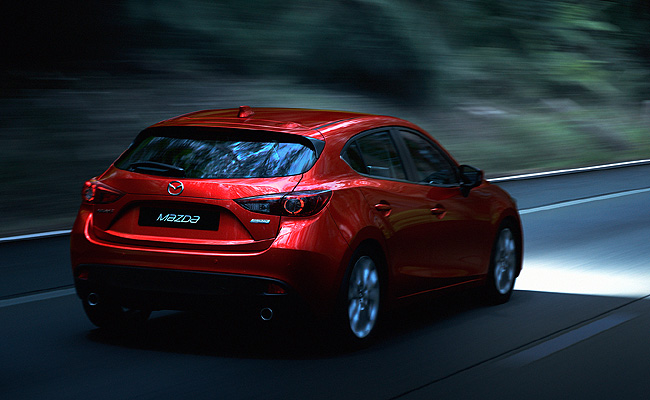 CEATEC Japan, an annual IT and electronics trade show, was held recently at the Makuhari Messe in Chiba, Japan, and Mazda used the venue to showcase its next-generation adaptive LED headlight system. This supposedly makes Mazda the first Japanese carmaker to unveil such a system to the public.
According to Mazda, the adapative LED headlights feature LED array high-beam technology that splits the LEDs into four independently controllable blocks. Like its high-beam control system, the adaptive LED headlights use a camera to detect oncoming and preceding vehicles. However, instead of completely switching off the high beams to avoid impairing other drivers' vision, the adaptive LED headlights turn off only the LEDs shining in their specific direction. This makes it possible to drive with the high beams on at all times, significantly improving visibility when driving at night without dazzling the drivers of other vehicles.
The adaptive LED headlight system also comes with wide-distribution low beams, which add LEDs to the sides of the headlamps "to shed light where conventional headlights do not." Another feature of the adaptive LED headlights is its highway mode, which automatically adjusts the forward aim of the headlamps upward when traveling at highway speeds "to illuminate road signs and potential obstacles earlier."
Continue reading below ↓
Recommended Videos
Mazda claims that the adaptive LED headlight system will soon join its i-ActivSense lineup of advanced safety systems for its vehicles.