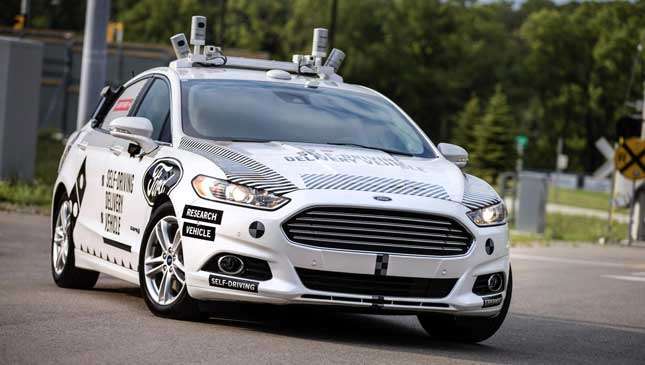 Though humankind's reign over Earth is the merest blink of an eye on the planet's lengthy timeline (we've only been around for around 0.004 per cent of the earth's history), our impact has been quite profound.
Not least because humans are responsible for, amongst many great things, V8s and pizza. Connecting the obvious dots, we move to a hugely important step for our species. Ford has announced that it is teaming up with Domino's to work on self-driving cars to help deliver pizza.
Let's just stop and ruminate on that for a moment. Self-driving pizza delivery cars. To misquote an oft-used phrase, 'things' just got real.
Continue reading below ↓
Recommended Videos
Over the next few weeks across Ann Arbor in Michigan, US, randomly selected Domino's customers will get the opportunity to have their order serviced via a Ford Fusion Hybrid Autonomous Research Vehicle.
The car will have a Ford safety engineer on board, mind you, along with a few researchers, too. Hopefully not eating your pizza. Customers can even track the car through GPS on the Domino's app, and receive texts when the car is near, along with instructions on how to retrieve their food.
That's where Roush Enterprises comes in, responsible for fabricating the prototype Ford's pizza container.
"As delivery experts, we've been watching the development of self-driving vehicles with great interest," explains Domino's president Patrick Doyle. Even the Mayor of Ann Arbor is on board, noting that "while it's pizza delivery today, my hope is that collaborations such as this will enable even more innovations tomorrow."
We can see no finer investment of resource by developing self-driving pizza delivery cars. Next step: Ditch the Fusion, put the tech in a Mustang, have your pizza delivered sideways.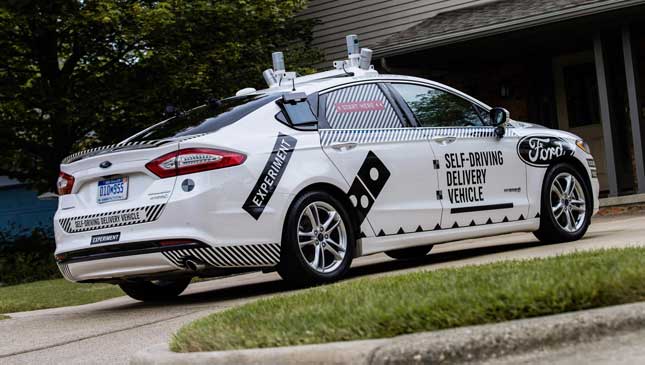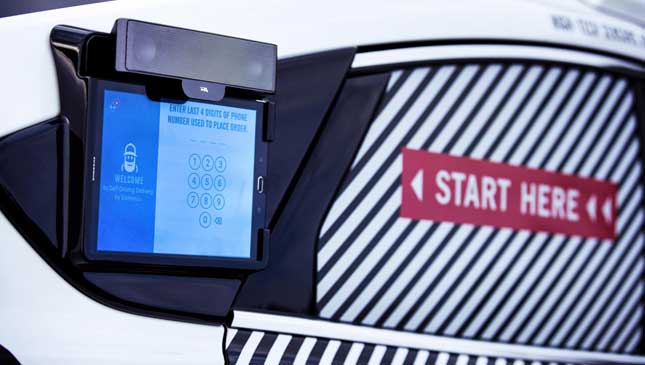 NOTE: This article first appeared on TopGear.com. Minor edits have been made.