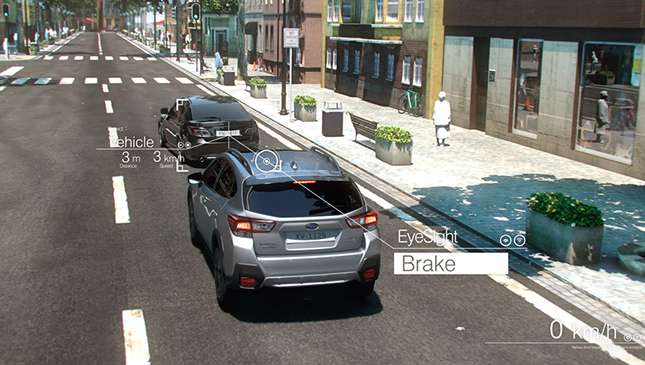 We got to test some pretty cool technology during a recent trip to Singapore with Motor Image Pilipinas. EyeSight is an optical driver-assist system that monitors traffic movement, optimizes cruise control, and warns you if you stray from your lane. It even has a pre-collision braking feature can apply full braking force in emergency situations.
ADVERTISEMENT - CONTINUE READING BELOW ↓
Think of EyeSight as a guardian angel that was awarded the highest possible rating for crash prevention by the Institute for Highway Safety in the US last year. It's great for when drivers become drowsy on long hypnotic highways, and in crowded city streets.
At the track were Subaru's actual test drivers who did some very extensive behind-the-wheel stints all around the world to make sure that we can put our confidence in the system. They were happy to answer our questions and demonstrate how the EyeSight works in real-world conditions. There was a lane-change maneuver, a short slalom, and a braking test. It was actually a bonus that it was raining. A slippery road is the natural habitat of Subaru's AWD system.
EyeSight is available on the 2018 XV and Outback, and will eventually find its way to all models and variants. This kind of advanced safety technology was once reserved for high-end European luxury automobiles. Now you can find it in this segment—without a massive price penalty.
ADVERTISEMENT - CONTINUE READING BELOW ↓
Recommended Videos
Check out the video below!