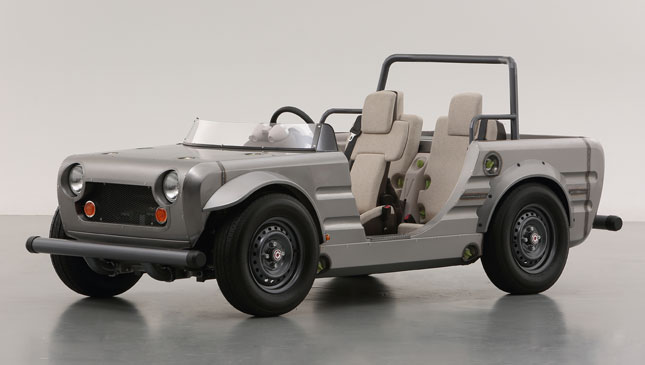 What if you could bring your favorite toy to life? This is what Toyota Motor Corporation tries to do as it debuts its Camatte Vision at this year's International Tokyo Toy Show in Japan. The Camatte is Toyota's latest interactive simulation experience that allows kids and kids-at-heart to experience their toys in augmented reality.
Of course, these aren't just any ordinary toy cars and trucks. These playthings are Toyota's very own line of Camatte exploratory toys and concepts. You see, the auto giant doesn't just make cars, SUVs and vans. It also churns out really cool stuff to help kids get their first taste of life on the street.
This latest member of the Camatte family is actually called the Hajime, which is a small toy car that kids can actually drive, albeit with close supervision of mom and dad. It even has an adjustable seat and pedals to allow kids to get the best driving position. Predecessors to the Hajime were the Sora, the Daichi, the Takumi, the 57s, and the 57s Sports.
To make the experience even better, the Camatte Vision allows the young ones and young once to experience how these cool toys would look and feel like when brought to life--in virtual reality. All the families have to do is take a photo sitting in the Hajime, customize what car you want to be seen in, and hold the tablet in front of the model driving course. You and your family will have a blast seeing how they can drive down the road in either an ambulance, a purple fire truck or a pink hotdog truck.
Continue reading below ↓
Recommended Videos
With toys like these, kids today never had it so good. Of course, we can always use our imagination and see ourselves blasting down the road in a red 86.