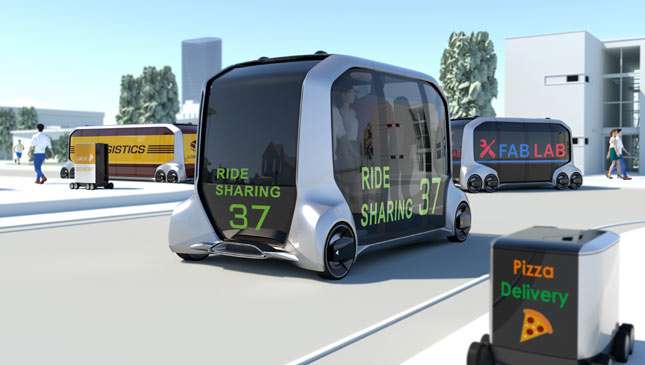 There are two ways you can look at all the pleasantries and 'conveniences' brought about by the advent of technology. One, having anything and everything available via the simple tap of a screen makes life, well, easier. Or two, we're all getting way in over our heads with this. Because lately everyday tasks are almost too easy.
If Toyota's booth at the 2018 Consumer Electronics Show is any indication, then the company is clearly behind that first line of thinking.
The Japanese carmaker recently unveiled its "e-Palette" concept vehicle, which it hopes will spearhead a futuristic new mobility ecosystem that will create "new and attractive features for partners that help them to expand their value chain and improve customers' lives." What partners, you ask? Well, the e-Palette Alliance (as Toyota refers to it) is comprised of American e-commerce behemoths Amazon, Pizza Hut, and everyone's favorite/not-so-favorite ride-sharing company, Uber. That's just to name a few.
Continue reading below ↓
Recommended Videos
Now let's talk about the vehicle. It's fully-automated, should run on next-gen electric batteries, and is customizable for a variety of different mobility services: partners will be able to install their respective automated driving systems, "vehicle management technology," and purpose-built interiors to fit their specific transport requirements. The picture below should give you a better idea. This vehicle, Toyota says, will help the abovementioned partners "support their existing business needs."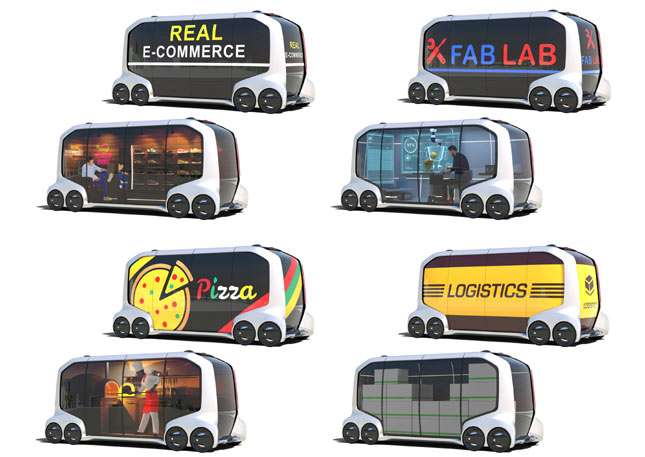 Toyota president Akio Toyoda couldn't be more excited to see everyone's packages and, uh, pizzas, delivered to their doorsteps in its latest creation: "We are developing mobility solutions to help everyone enjoy their lives, and we are doing our part to create an ever-better society for the next 100 years and beyond."
The executive adds that the e-Palette concept vehicle is a "demonstration of the company's continued expansion beyond traditional cars and trucks to the creation of new values including services for customers."
It's probably only a couple of years now until all this tech completely enslaves humanity à la Skynet. Except instead of a super-intelligent AI and an army of T-800s armed with pulse rifles, it'll be self-aware Toyotas delivering pizza.