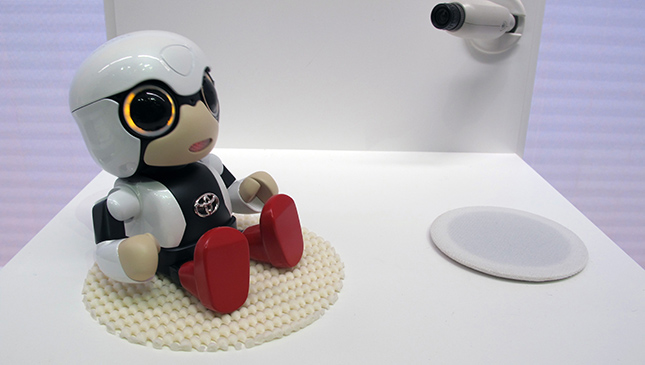 Do you drive solo? Do you listen to podcasts or audio books to fight boredom on the road? Do you find yourself mindlessly tinkering with your mobile phone in slow-moving traffic just because you have nothing better to do? Even worse, do you tend to be hot-headed behind the wheel, easily given to road rage at the slightest provocation, because there's no one with you in the car to cheer you up?
If you just answered "yes" to the above questions, take heart: Help--or, more specifically, company--is on the way.
At the 44th Tokyo Motor Show, Toyota Motor Corporation has unveiled a small, humanoid robot called Kirobo Mini, which is designed to be an artificial-intelligence driving companion inside the car. It takes its name from Kirobo, Japan's first robot astronaut, which was sent to space in 2013 to accompany Japanese astronaut Koichi Wakata on the International Space Station.
Measuring just 100mm tall and weighing a mere 200g, Kirobo Mini is tiny enough to fit in your car's cupholder. It can interact with the driver by answering questions and reacting to the driver's moods. A built-in camera enables it to monitor the driver's emotional state. According to Toyota: "Our aim is for Kirobo Mini to communicate with people through expressions and gestures, bringing smiles to their faces through daily exchanges that chart the course of an evolving relationship."
ADVERTISEMENT - CONTINUE READING BELOW ↓
ADVERTISEMENT - CONTINUE READING BELOW ↓
Recommended Videos
Think of it, then, as Siri, Tamagotchi and your favorite radio station rolled into one.
In the near future, when this thing becomes available to everyone--it currently only has one language (Japanese, of course)--single-occupancy cars will have a happier, more entertaining cabin. Imagine Kirobo Mini flailing its arms when it senses your livid response to a rude maneuver by another driver. It will be incredibly difficult not to crack up instead of chasing the douchebag and challenging him to a sparring match.
Toyota, shut up and take our money!
Photos by Vernon B. Sarne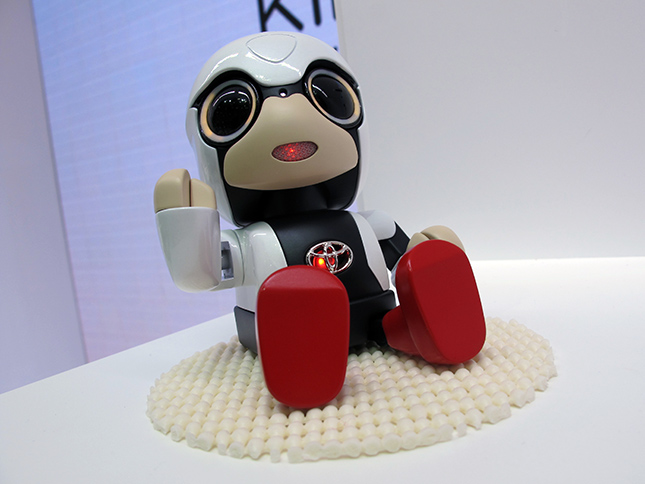 ADVERTISEMENT - CONTINUE READING BELOW ↓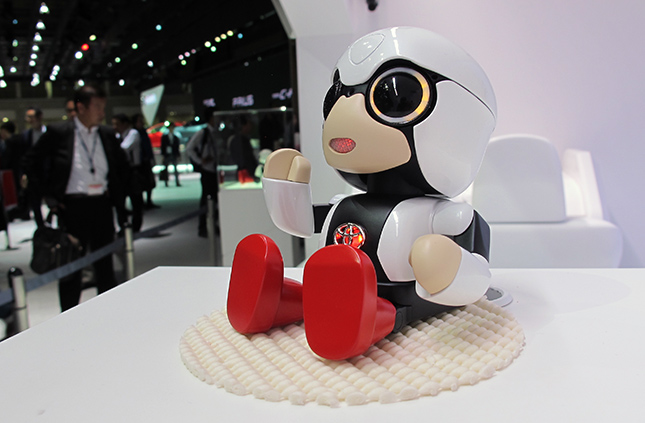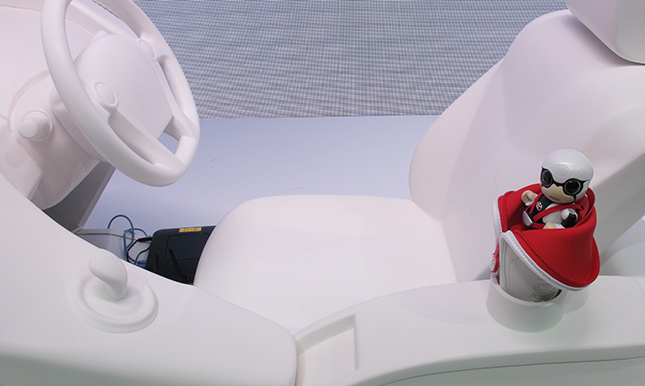 ADVERTISEMENT - CONTINUE READING BELOW ↓