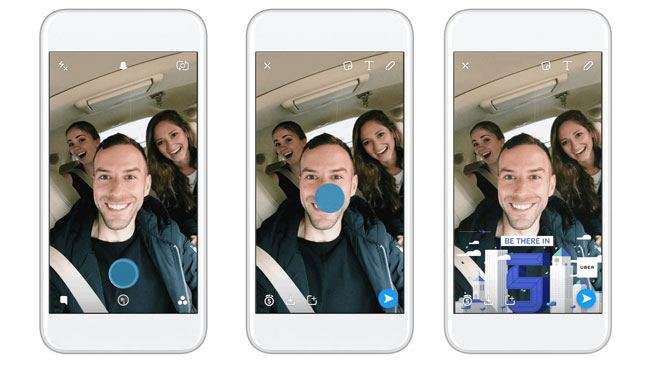 How do you kill time when you're riding an Uber? When you're not snoring off into la-la land or complaining to your driver about the traffic, that is. A lot of you probably spend the time catching up on your social media feeds, or alerting your loved ones of your current status. Because Uber likely knows the habits of its riders, the company has partnered with Snapchat on a new feature that allows you to do both at the same time.
Whenever you ride an Uber, you can now access custom Snapchat filters to send to your friends. If you're already a a Snapchat user, you'll see a Snap card on your Uber feed. You simply select the filter you want, take your selfie, and send away. You can also use the new filters with another Snap lens if you want to add an extra flavor to your message. It'll allow you to craft a creative response when your friends ask "Where na you?"
ADVERTISEMENT - CONTINUE READING BELOW ↓
Uber filters available in the Philippines include: estimated time of arrival (pictured above), ride type, a mystery filter, a commute filter that's available on weekdays during rush hours, and Monday grind/TGIF filters for those essential days of the week.
The feature is already open to use on both Android and iOS in Metro Manila and Cebu, so give it a whirl the next time you ride. Your driver's ears will probably thank you for it.
ADVERTISEMENT - CONTINUE READING BELOW ↓
Recommended Videos