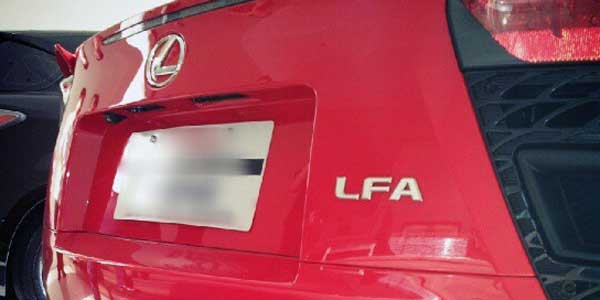 Lexus Manila's solitary white LFA now has a sibling unit in the Philippines. A red LFA was brought in by a gray-market vendor in Quezon City, and was promptly sold to a loaded buyer. The photo you see above is that of the actual unit.
The new LFA can already be seen roaming the streets of the metropolis as the owner takes it for a spin along with his friends' equally high-end supercars. It will be very hard to miss once you spot it on the road--it's a red LFA after all.
Let's see if a third LFA will make it to our shores before the car's limited production run of just 500 units comes to an end.
UPDATE: This story has been edited to protect the identities of the LFA owner and our first source. We've changed the photo and deleted parts of the original text. We're using a different image sent to our Facebook inbox by another source.
ADVERTISEMENT - CONTINUE READING BELOW ↓
ADVERTISEMENT - CONTINUE READING BELOW ↓
Recommended Videos