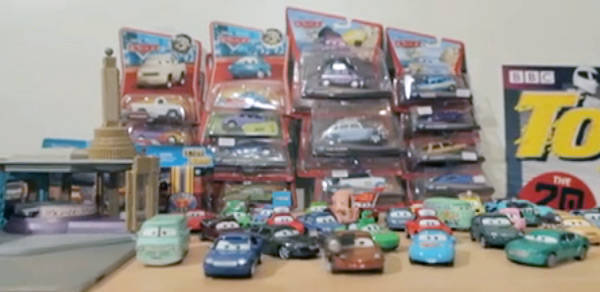 As you probably can tell by now, virtually every staff member of Top Gear Philippines is a kid at heart, passionately indulging in child's play more than we ought to. That includes our editor-in-chief, who showed off his Cars die-cast toy collection on Turbo Zone last Saturday. The local motoring TV show, by the way, kicked off its second season with this episode, which also featured the Ferrari F12 Berlinetta. The weekly program still airs on GMA News TV every Saturday at 9:30am.
In case you missed the episode, here's the segment featuring some 40-year-old dude's juvenile hobby.
If you're viewing this on a mobile device and can't see the video, please click here.
<iframe src="http://player.vimeo.com/video/52740090?badge=0" width="500" height="333" frameborder="0" webkitAllowFullScreen mozallowfullscreen allowFullScreen></iframe> <p><a href="http://vimeo.com/52740090">The Chief's Toy Collections</a> from <a href="http://vimeo.com/user1649474">Marnie Manicad</a> on <a href="http://vimeo.com">Vimeo</a>.</p>

Continue reading below ↓
Recommended Videos