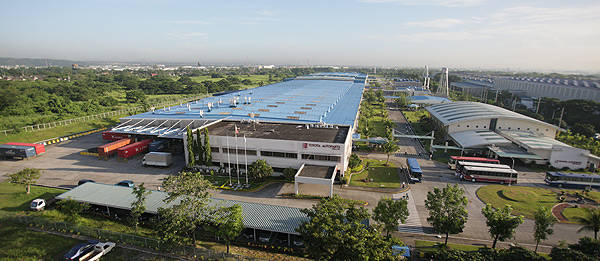 Toyota Autoparts Philippines (TAP), the country's largest automotive parts manufacturer, is celebrating its 20th anniversary this year.
"This venture started in 1990 with the partnership of Toyota Motor Corporation (TMC) and Toyota Motor Philippines (TMP)," said TAP president Shinji Mizoe. "And today, we commemorate the 20th production anniversary of TAP as one of Toyota's world-class unit plants manufacturing G-Type and R-Type transmission units and constant-velocity joints for both local and export customers."
Since its establishment in 1990, approximately P6.6 billion has been invested into TAP by both TMC and TMP. In return, TAP has generated over P73 billion in sales and paid over P405 million in taxes to the Philippine government for its role as a parts export hub for Toyota's operations in the Asia-Pacific region and around the world.
Approximately 95 percent of TAP's annual output is currently being exported to Toyota's assembly factories in 11 countries. Of the manual transmissions, TAP has so far produced 3.3 million of the G-Type units and more than 626,000 of the R-Type units for Toyota's light commercial vehicles. TAP has also manufactured 2.5 million constant-velocity joints for Toyota's passenger cars.
Though TAP currently procures 40 percent of its materials from local sources, the company hopes to increase it to 80 percent by 2015 through a new project that will be implemented by Mizoe.
Continue reading below ↓
Recommended Videos
"I would like to make this project a success and highlight it before TMC, especially as we endeavor to acquire next-generation model projects," added Mizoe. "If this is realized, we will come to the reality of creating a better community and a greater company."
We're now wondering what exactly those "next-generation models" are.